Actively participate in all activities at Ngamba Island and Lake Victoria like Chimpanzee viewing and feeding, chimp walks, sunset cruises, care-giver for a day, fishing, visit to neighboring islands

You will view either a morning, or afternoon feeding, of the chimpanzees from the visitors platform area along the edge of the sanctuary fence, hear an informative talk by sanctuary staff, and enjoy lunch (optional on full day trips only), kayaking, swimming on the equator, viewing a neighboring fishing village, fantastic bird-watching and other wildlife encounters, or just sunbathe and relax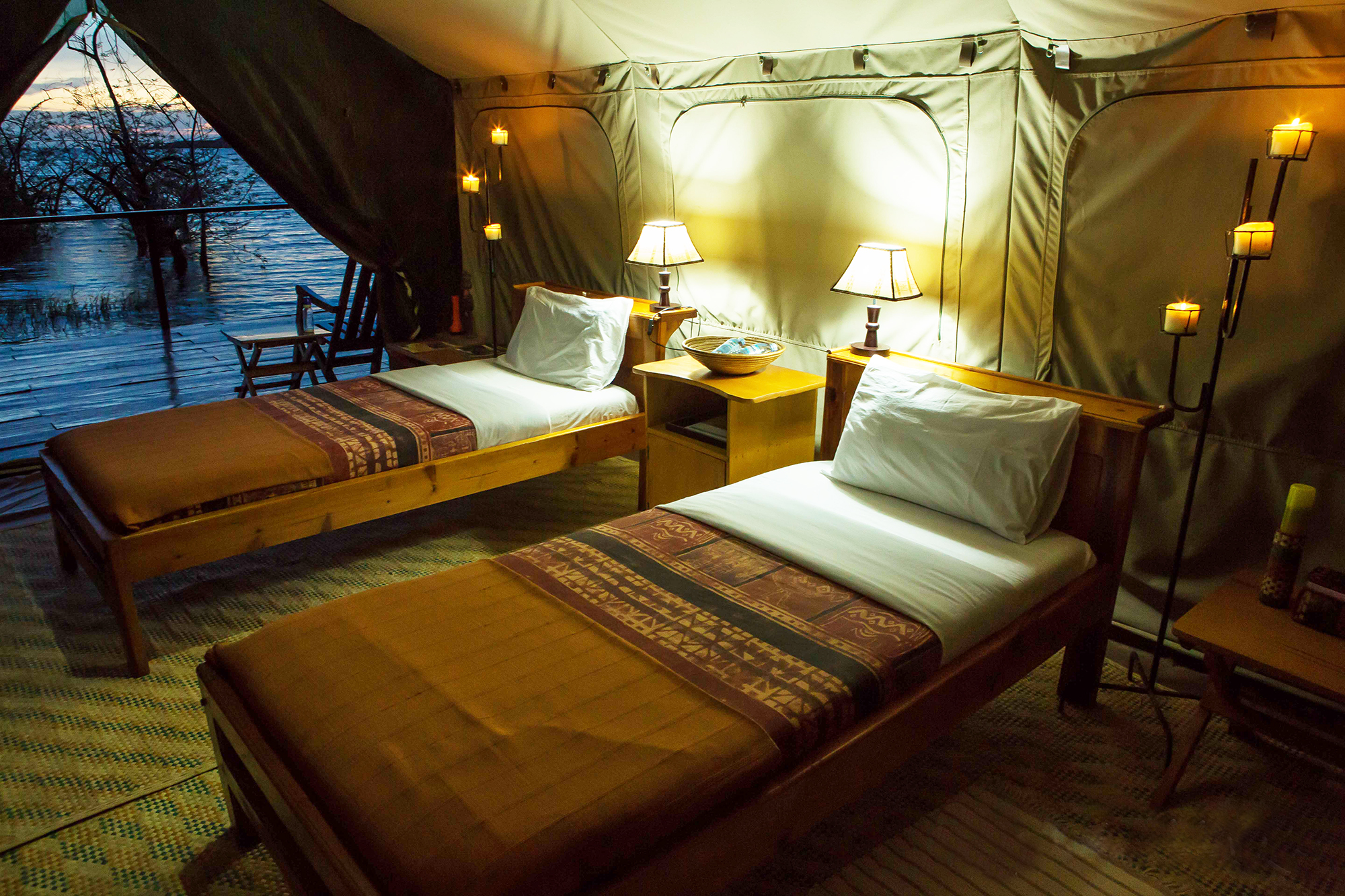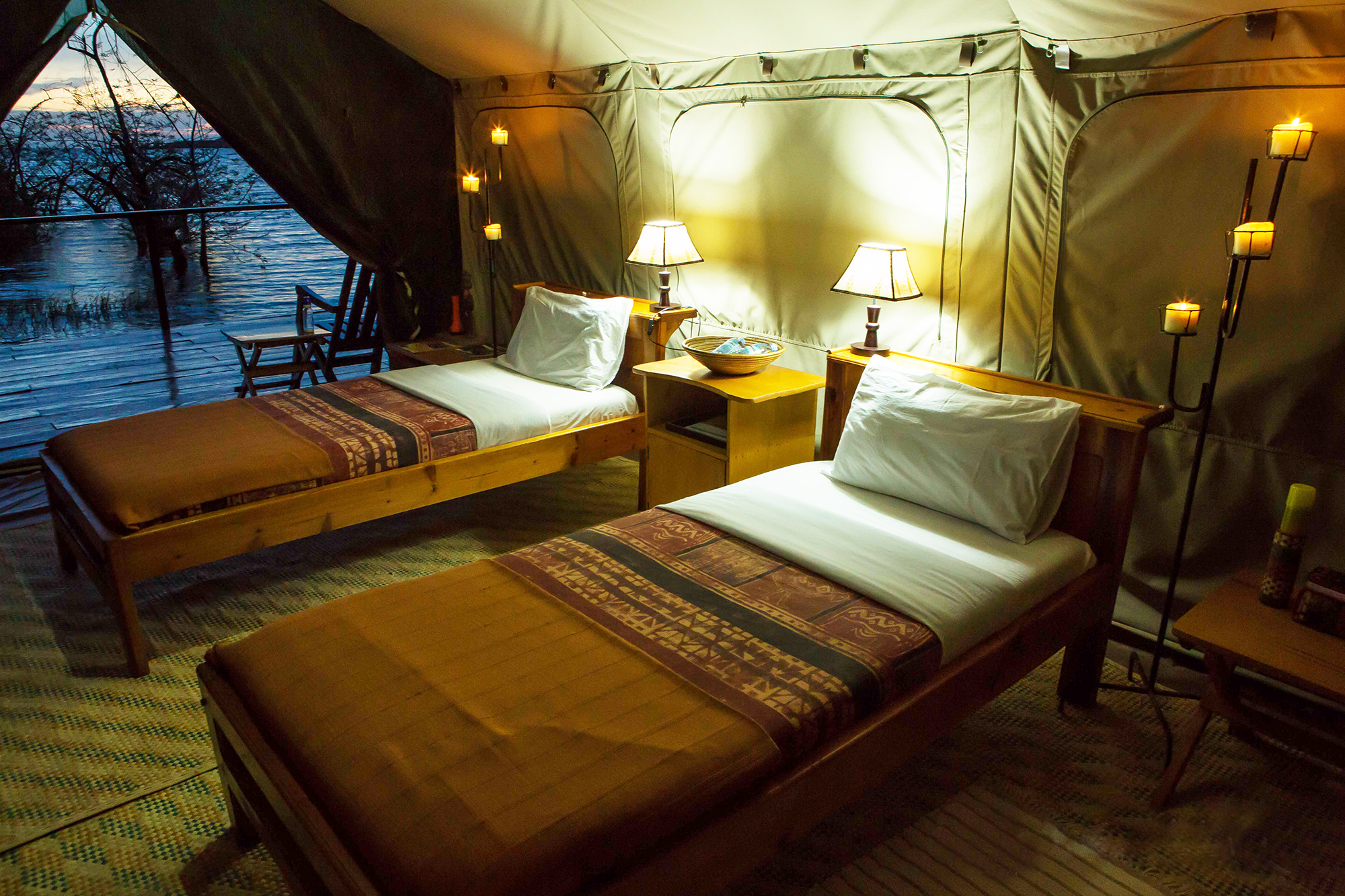 An excursion over two days, staying in an East African style tented camp on the island with each of the four tents overlooking the lake and accommodating two persons (twin beds) in comfort with, en-suite bathroom facilities and solar lighting. All meals are prepared and provided by friendly camp staff in either our relaxed covered dining area or open dining area besides the lake when conditions allow. Meals are substantial with several courses for dinner and local specialties such as fish served whenever possible. Hot beverages including tea and coffee are available at all times on a self-serve basis. Cold drinks are available on a cash sale basis including water, sodas and beers. A basic selection of wines and spirits are available from the cash bar and anyone requiring anything else is welcome to bring it along with them.
Ngamba Trail
A walk in the forest to learn about the rich ecosystems and abundant life in the Ngamba Island 95 acre rain jungle. Learn more about chimpanzees- how they spend their days, what they eat in the wild, how they hunt- by following their trails in the Ngamba forest. You will also be treated to sights of fruit bats, over 75,000 sighted, over 120 bird species, geological features like caves, different spider species and plants and trees from our knowledgeable staff.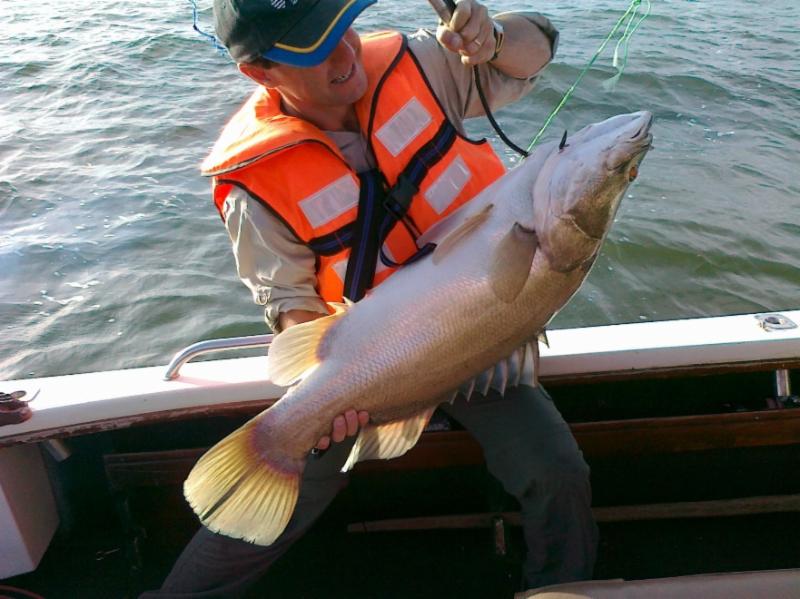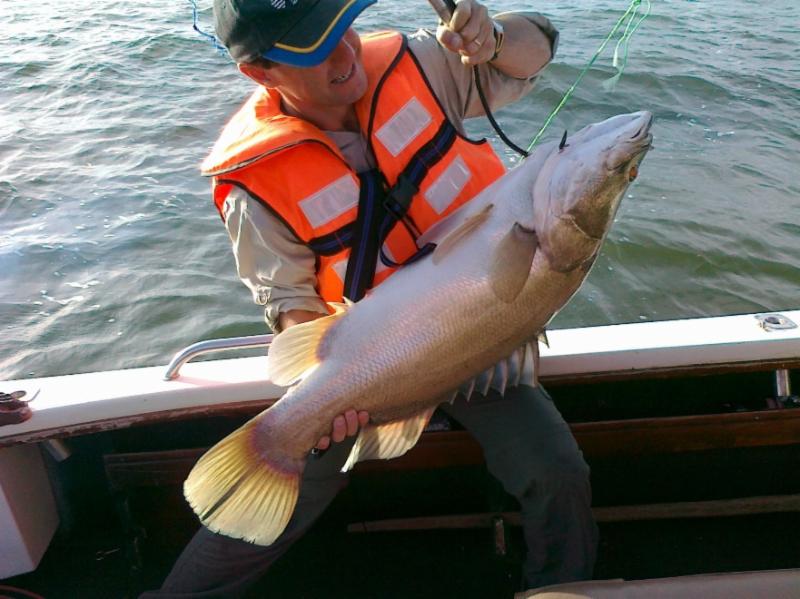 We offer this exciting activity for either half or full day on Lake Victoria. Our UK Certified trained skippers know the lake intimately and will give you an amazing experience. Our experience in fishing the famed Nile Perch has grown. Whether you choose one day or one week of guided fishing, our staff will put you on to fish using their experience and know-how. Our fishing adventures feature 4 to 8 full hours of incredible fishing, and can cater a personalized experience which you'll never forget!
Sunset cruises
As the day ends and the evening sets in, join us for an exclusive sunset cruise. Enjoy the unique view of fisher men casting their nets, fishing villages as they wind down the day and of course the golden circular site of nature's eye going to sleep. The thrill comes from knowing that you are crossing the globe from the southern to the northern hemisphere on the equator as you sip away on cold drinks in a romantic bliss
Caregiver for the day experience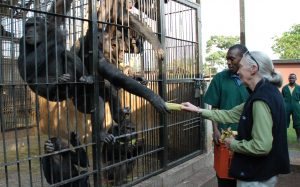 Another unique activity available to our overnight visitors is the Caregiver-For-a-Day experience. This program offers visitors the opportunity to experience a day in the life of a chimpanzee caregiver by being caregivers themselves. As a chimp caregiver, you will get the exciting opportunity to not only view the chimps feeding, but to participate in preparing their food and feeding them. You can assist the staff with any activities happening at the sanctuary that day: medical checkups, research and monitoring, preparing the holding areas for the chimps, and other activities. This is program is aimed at helping our visitors understand and appreciate what it takes to look after our orphaned cousins on Ngamba Island, as well as being a vehicle for raising funds for their well being. The staff will work with you to show you just what is involved in taking care of these animals, how individual they are, and what makes them so special.  Follow link to download: Vaccine checklist 2016
Long stay visitor programme
By participating in this programme, you will join a dedicated team devoted to the ongoing health and welfare of Ngamba Island's resident wildlife and in turn, help us achieve our mission to educate the public about the importance of chimpanzees… our closest living relatives.
There is so much you can get involved in: from cleaning cages to preparing food, assisting in medical procedures, carrying out enrichment, typing chimp diaries, selling in the Island Shop, collecting observational/behavioural data, helping in construction/maintenance of island facilities…. to simply relaxing, reading, Bird watching, chimp watching, or waiting for the 50,000 fruit bats to fly overhead in the evening on their nightly forage.