Welcome to Ngamba Island Chimpanzee Sanctuary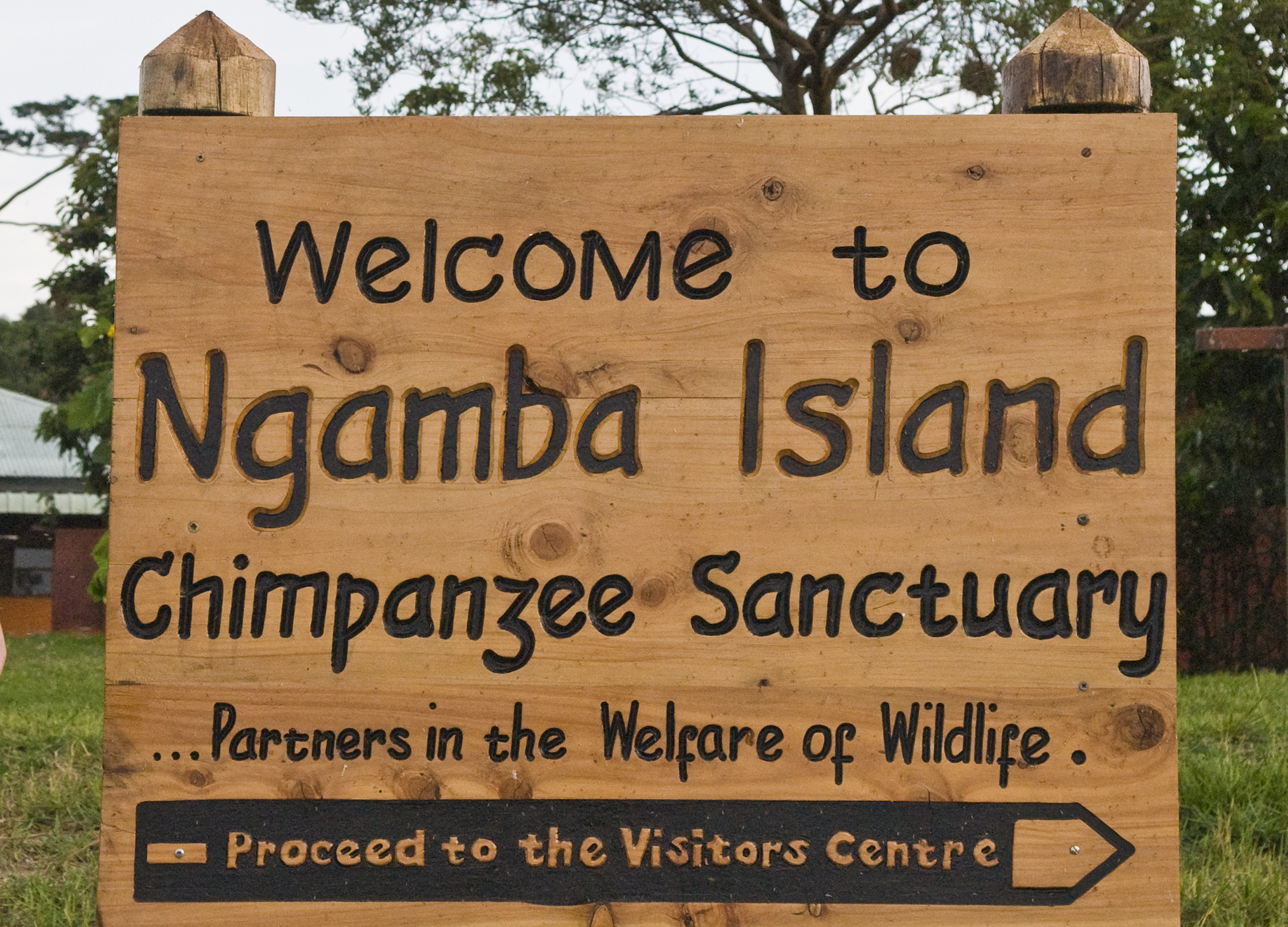 Ngamba Island is part of the Koome group of islands located in Lake Victoria (which also includes Kiimi, Nsazi, Koome, Bulago and Damba Islands). Ngamba Island is approximately 23 km south-east of Entebbe, which lies on the mainland at 0.06'S, 32.39'E. It consists of approximately 100 acres, of which 95 acres is forested and separated from the human camp by an electric fence. The northern part of the island is generally flat, rising gently to an altitude of approximately 3800 feet above sea level to the south. The island is largely forested with gaps of grassland covering approximately 10% of the island.
The northern part of the island was until 1997 inhabited by a local fishing community. The community had cleared approximately 2 acres of forest and selectively logged large trees from the more proximal parts of the forest. One acre of this area is now used as camp quarters for staff and researchers, whilst the remaining area, located between the forest and the viewing platform is where the chimpanzees are fed during the day.
A trail system was cut just prior to the chimpanzees' arrival in October 1998. Trails span from east to west and north to south creating 50 x 50m blocks.Ngamba Island provides an excellent secondary forest habitat for the chimpanzees and other wildlife species including fruit bats, spiders, fish eagles, otters, and monitor lizards.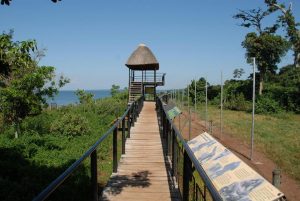 The objective of the sanctuary;
is to provide a safe home for orphaned and confiscated chimpanzees, to care for the environment on Ngamba Island Chimpanzee Sanctuary.
To provide a high quality educational experience for visitors and importantly, to benefit local communities. Chimpanzee Trust that manages the sanctuary is a non-profit making organization which, it is hoped , will eventually be self sufficient from tourist revenues and will not have to rely on donor contributions.
For the moment the numbers of confiscated chimpanzees increased from 42 to 49 chimpanzees as of 2016 which has kept the recurrent and development costs continue to increase. It will some time before we will not need to rely on the generosity of our donors,sponsors and supporters.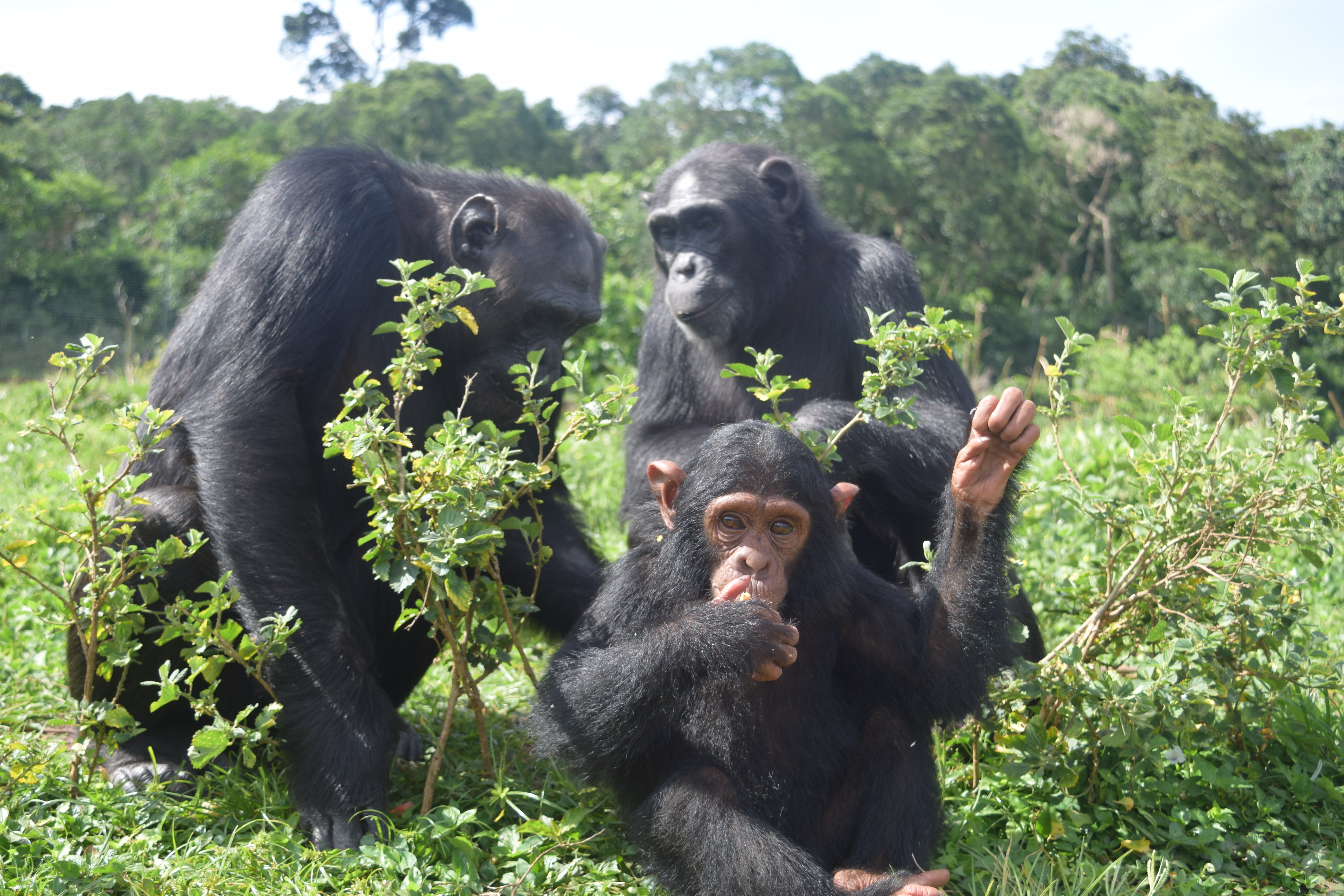 Ngamba island chimpanzee sanctuary currently cares for 49 chimpanzees that are victims of illegal poaching for bush meat and pet trade. It is for this reason that encroachment on their habitat that they are at a blink of extinction if nothing if is done in the next 5-10 years. these chimps and others are taken from the wild and endure incredible hardship and terror before reaching Ngamba Island Chimpanzee Sanctuary. Here they need a lot of care and attention for up to 60years.
Although Chimpanzee Trust and other organization are working towards reducing the frequency of orphaned chimpanzees leaving the wild, the individual contributions to this cause remains important. No matter how small you may think your contribution will make a remarkable difference to our daily operations. Your contribution can be in so many ways;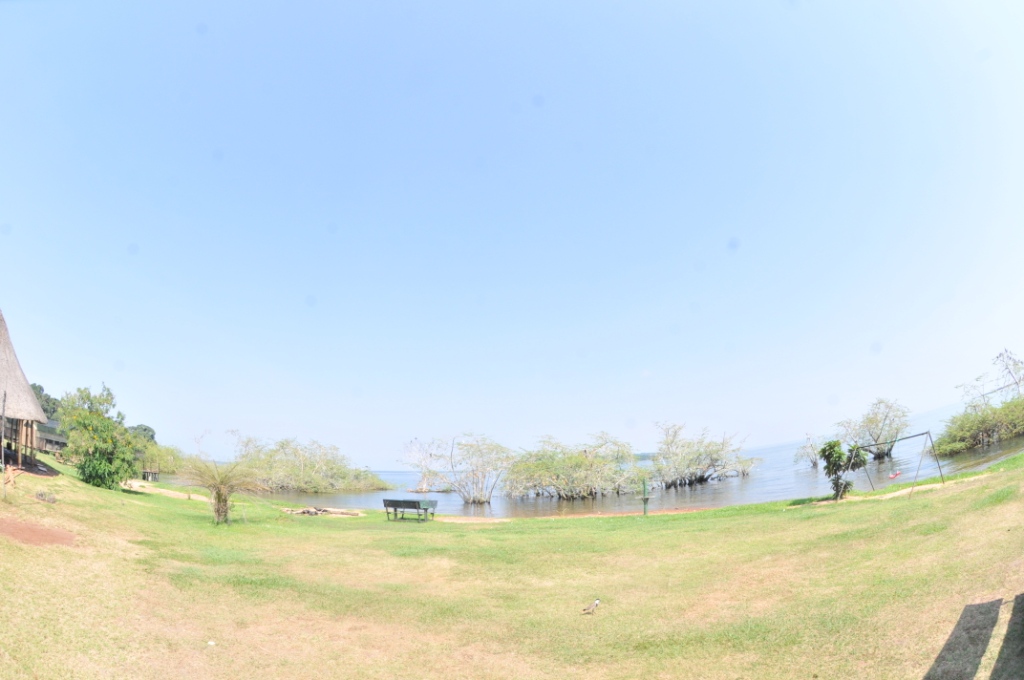 Become a Friend of the Sanctuary
Thank you in advance for your support and helping to conserve and protect one of the world's most important species.