ABOUT THE SANCTUARY
Ngamba Island is currently home to 52 orphaned and confiscated chimps, rescued from the illegal pet and bushmeat trade. Despite their initial trauma, chimps living at Ngamba have a safe and semi-natural environment in which to recover and eventually thrive over their long lives of up to 60 years.
Founded in 1998, the island offers 95 acres of natural forest where the chimps roam and forage daily. Their diet is supplemented multiple times per day much to the delight of visiting tourists who are able to observe the feeding from a viewing platform. The chimps also have the freedom to stay in the forest at night or return to nighttime enclosures where they can build nests and receive an evening meal.
The goals of the sanctuary are to:
Provide a safe home for rescued chimpanzees while also caring for the environment & other wildlife on the island;
Provide a high-quality educational experience for visitors
Benefit local communities.
Caring for the chimps is a 24/7, year-round commitment provided by a dedicated team of more than 22 care givers, veterinarians, volunteers and island staff. CLICK HERE if you want to visit Ngamba Island and discover the first-hand experience of what it takes to feed & care for the 52 chimpanzees.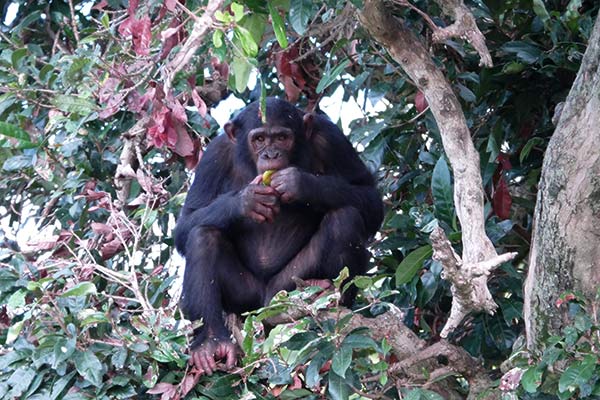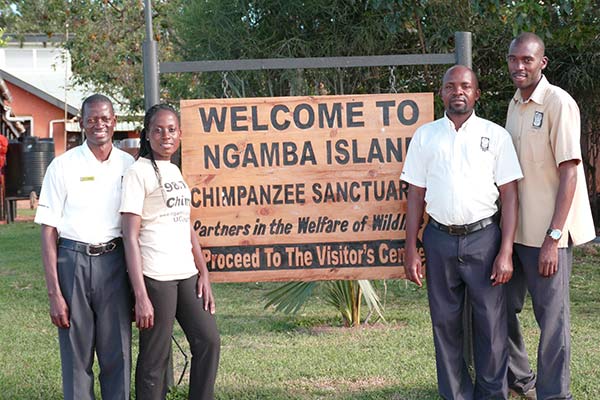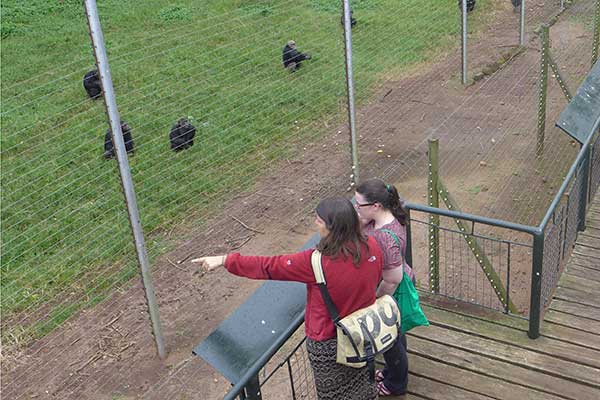 ABOUT THE ISLAND
Ngamba Island is part of the Koome group of islands located in Lake Victoria (which also includes Kiimi, Nsazi, Koome, Bulago and Damba Islands). Ngamba Island is approximately 23 km south-east of Entebbe, which lies on the mainland at 0.06'S, 32.39'E. It consists of approximately 100 acres, of which 95 acres is forested and separated from the human camp by an electric fence. The northern part of the island is generally flat, rising gently to an altitude of approximately 3800 feet above sea level to the south. The island is largely forested with gaps of grassland covering approximately 10% of the island.
A trail system was cut just prior to the chimpanzees' arrival in October 1998. Trails span from east to west and north to south creating 50 x 50m blocks. Ngamba Island provides an excellent secondary forest habitat for the chimpanzees and other wildlife species including fruit bats, spiders, fish eagles, otters, and monitor lizards.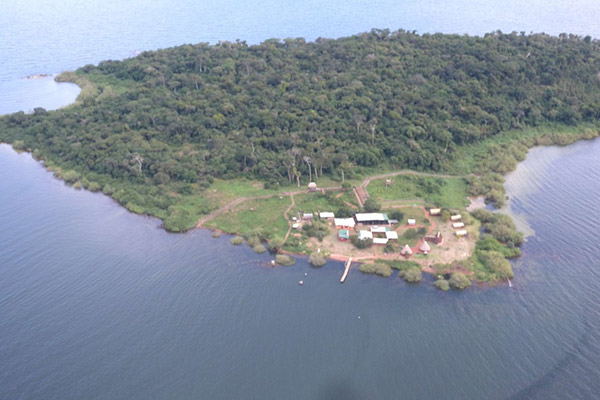 OUR VISION FOR THE FUTURE
The Chimpanzee Trust manages the sanctuary and is responsible for raising all of the extensive funds needed to operate, feed and care for these long-lived, highly complex social animals. While it is our vision to become fully self-sufficient through tourist activities, we currently rely on the generosity of grants, awards and generous donors like you to maintain the high-level of attention we provide the animals in our care.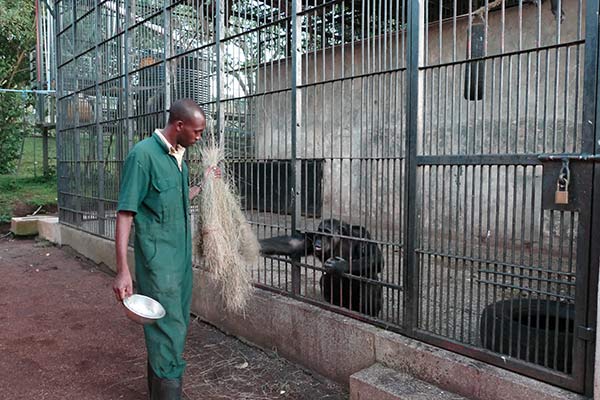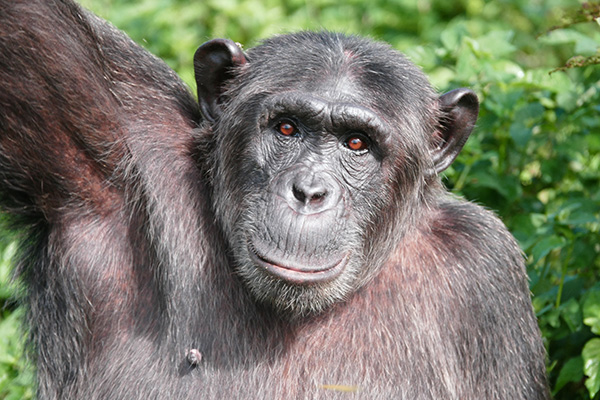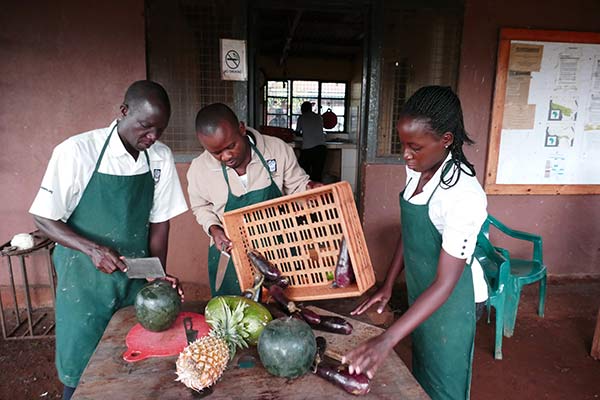 Although we are working with other organizations on education, conservation and awareness programs to try and reduce the frequency of chimpanzees being pulled from the wild, individual contributions to this cause remain essential. Your contribution will make a remarkable difference to our daily operations. If you would like to support our work through a donation, please CLICK HERE.
If you are interested in volunteering at Ngamba Island, please CLICK HERE.
Thank you in advance for your support and helping to conserve and protect one of the world's most important species.