4 Week Volunteer Program
In addition to the activities included in the one week program, you will also gain experience with chimpanzees in their natural habitat and witness the very real issues threatening their survival. The thrill of this fully immersive program is an experience that lasts a lifetime!
Volunteer Work and Contribution
During your time volunteering, you will participate in a variety of tasks, all vital to the continuation and sustainability of the Chimpanzee Trust and Ngamba Island Chimpanzee Sanctuary.
There are five main areas that you will have the opportunity to become involved with:
Behavioral Observation: Volunteers will work alongside caregivers at the sanctuary, studying chimpanzee social dynamics around food distribution and collecting data.
Behavioral Enrichment: Volunteers will be involved in creating permanent or temporary behavioral enrichment structures (such as tire swings and shaking boxes) as well as organize temporary challenges in order to further the behavioral enrichment of the chimps.
Infrastructure Improvements: Volunteers will help with whatever current enrichment projects are taking place during their placement and may include tasks such as building picnic sites and shaded viewing shelters, or putting up information boards to educate visitors.
Daily Caregiver Schedule: Preparation of chimp foods, clean chimp holding facility, recording chimp data, and health monitoring.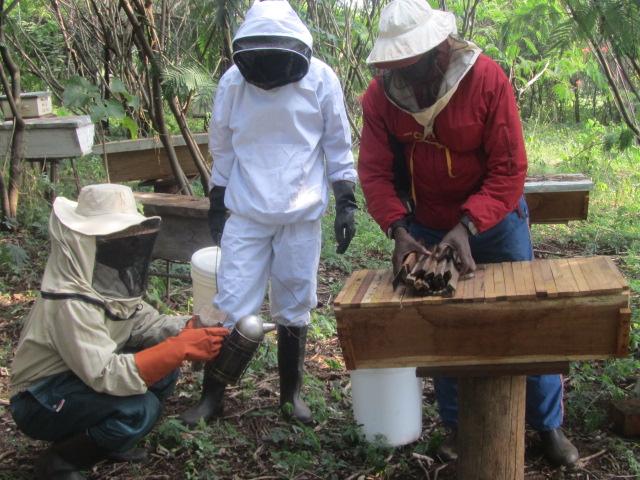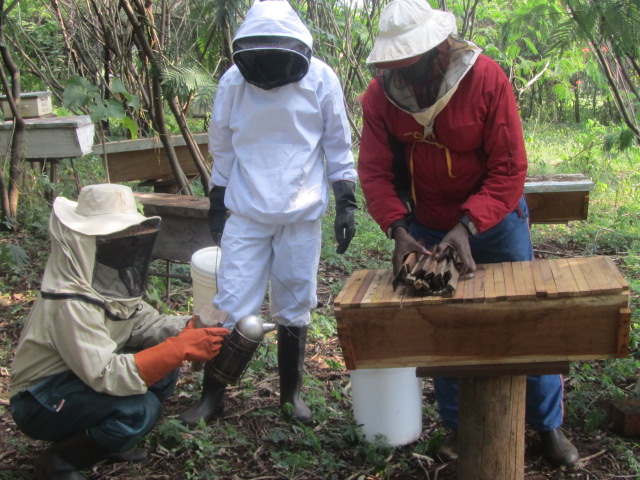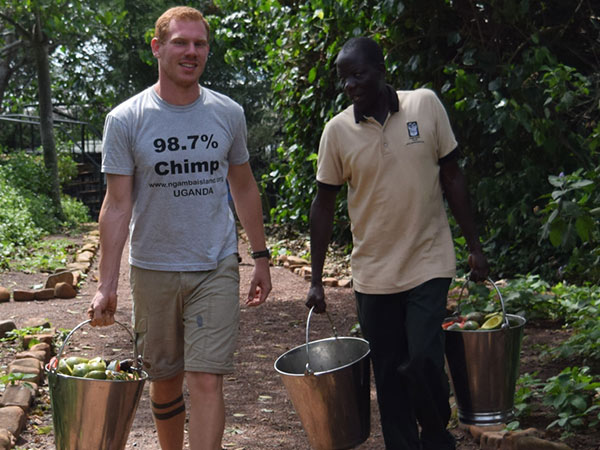 Field Programs in Hoima District of Western Uganda
Wild primate populations and habitat monitoring (3 Days)
Tree planting for habitat restoration, Itoya forest walk, chimpanzee nest counting, mammal surveys, tropical tree identification and counting. Birding, understanding human-wildlife interactions, observing other wildlife including butterflies, insects, bush babies etc. Forest mapping and surveys.
Culture and Conservation for Sustainability (3 days)
Bunyoro – Kitara Palace, Mparo (Burial grounds for the Famous Bunyoro Kitara Empire), Kitara rural hospitality, music & dance, traditional artisans and indigenous story-telling
Environmental Education, Awareness and Community Livelihood Program (3days)
Visiting the Kyamaleera Wildlife Education Centre, working with local schools, participating in school environmental activities (debates, drama, music & film show; spending a night with a rural household and participating in livelihood initiatives (e.g. mushroom growing, hand crafts, bee keeping, fruit growing, rural farming)
Wildlife reserves and Leisure in Bunyoro Region (2 day)
Salt mining (indigenous salt mining in Bunyoro culture, hiking on the escarpment of the Albertine Rift ), Kabwooya Wildlife Reserve (Excursion), Budongo or Bugoma Forest Reserve (Excursion) and scenery viewing and cave excursion
Every day is different as animals rarely operate to our schedule – we ask that you remain flexible. While the schedule may vary, your work day will begin each day at 6am and work through to 9pm inclusive of breaks at Ngamba Island well as in Hoima. You will have one rest day each week.
Please note that this should not be considered a 'hands-on' project. For your protection, the protection of the chimpanzees and in order to adhere to sanctuary guidelines, 'hands-on' contact may be limited and dependent on the prevailing circumstances at the sanctuary.
Group size:  5 people
Fees/Price
US dollars $2400 per person in a group
Arrival Airport:
Entebbe international Airport, Entebbe, Uganda.
Age: 18- 69 years
Living Arrangements
Accommodation: volunteers will be provided with basic, clean, and comfortable rooms. The accommodations include a bed (with bedding), toilets and hot showers (outside of the room). One towel is provided so volunteers will be required to bring their own additional towels as needed. A cleaning service is provided daily and electricity is available. Small safes are available in the rooms but volunteers must bring their own padlock to secure it.
Food: volunteers will be provided with three meals a day. Breakfast, lunch, and dinner is a cooked meal served in the dining area in a 'help-yourself' arrangement.
Internet: Available on a shared computer and wireless.
Laundry: A service is available for a small fee, otherwise hand washing is possible.
Cancellation Policy
The following information explains our cancellation policy for the participation fee, based on the number of days before your program arrival date:
61+ days: 80% of participation fee refunded excluding the deposit
60-31 days: 50% of participation fee refunded excluding the deposit
0-30 days: 0% of the participation fee refunded excluding the deposit
The reason for the reducing scale of refunds is to allow us to refer committed volunteers and in the event that you do cancel, we have to find suitable replacement volunteer to carry out you're the work you were committed for, and the less time before the placement is due to start, the more expense and challenging recruitment of a new individual becomes. Please note that in cases where you have already changed the start date of your placement, cancellation fees will be determined based on the original start date of your placement. Read more
Inclusions
Accommodation: Resource center at Ngamba Island and Budget Twin rooms at field project in Hoima
Food: 3meals a day (Breakfast, Lunch and Dinner).
Airport Transfers: Included on arrival and departure day as a group.
Transport: Ngamba Island Chimpanzee Sanctuary, Hoima and around the different areas in the field
English speaking driver/guide
Bottled mineral water
Entrance fees
Activities and excursions mentioned in the program
Exclusions:
International flight
Visa (USD $50 per person)
Meals and drinks not mentioned above
Items of personal nature
Other Trips
To learn more or book your volunteer experience: reservations@ngambaisland.org