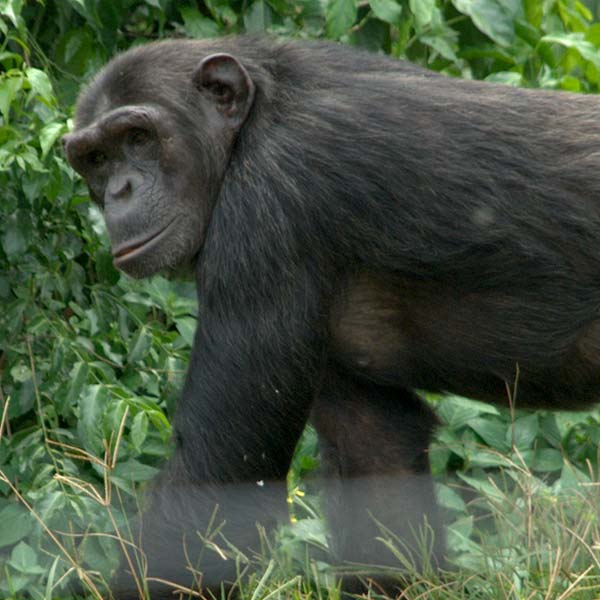 Return to all chimps
Billi
Est. Date of Birth 1998
Female
My name is Billi and I arrived at Ngamba in 2001. I'm tall for a girl and named after the area in the Congo I am originally from. I love to laugh, build nests and play with the younger chimps. Afrika is my best friend.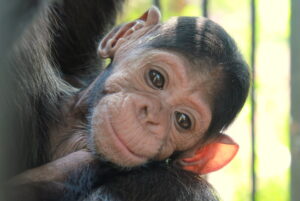 Billi's Son
Date of birth               17th May 2021 
Sex                              Male
I am a son to Billi and the youngest male here in the Ngamba Island chimpanzee community. I was born here at the sanctuary. I am brown-skinned, typical of baby chimpanzees with brown eyes and large wide ears. My head is of a conical like form with hardly any hair on it, this is because of the constant grooming by my mother Billi. I interact well with the other baby chimp Bolly who is a few months older than me. While at the sanctuary, I can be seen in the company of my very protective mother Billi at any time.