Selling a destination is never quite an easy job but selling the chimpanzee destination always puts a smile on my face because I get to tell the most amazing stories about our resident friends, colleagues, our gang of pant hooting brother's and sister's you name it.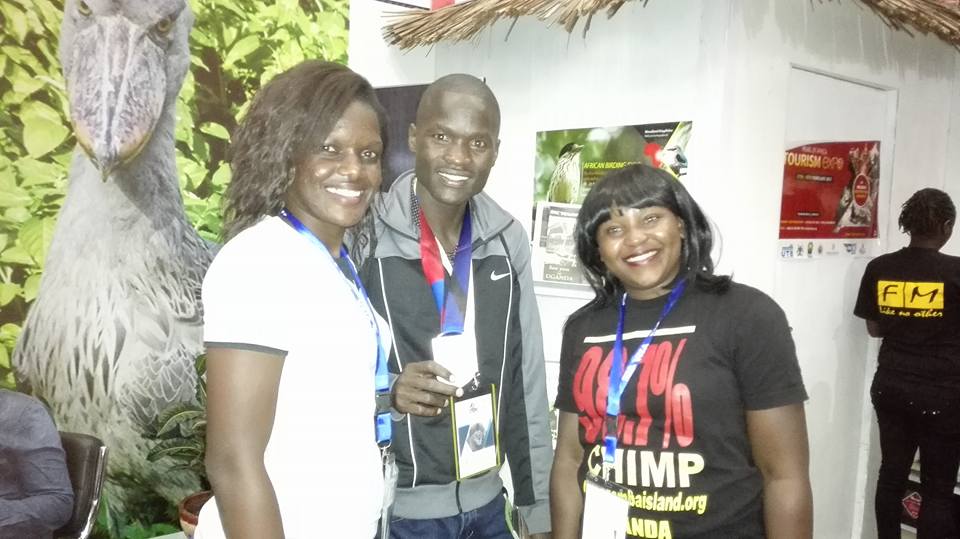 From L-Irene Atuhairwe, Abel Kirui (Kenyan Olympics Silver medallist) and Martha Nansamba.
Some of whom we now call our own children like Eazy and Surprise's baby. Nothing is as fulfilling as seeing them all grow up into beautiful strong, chimp individuals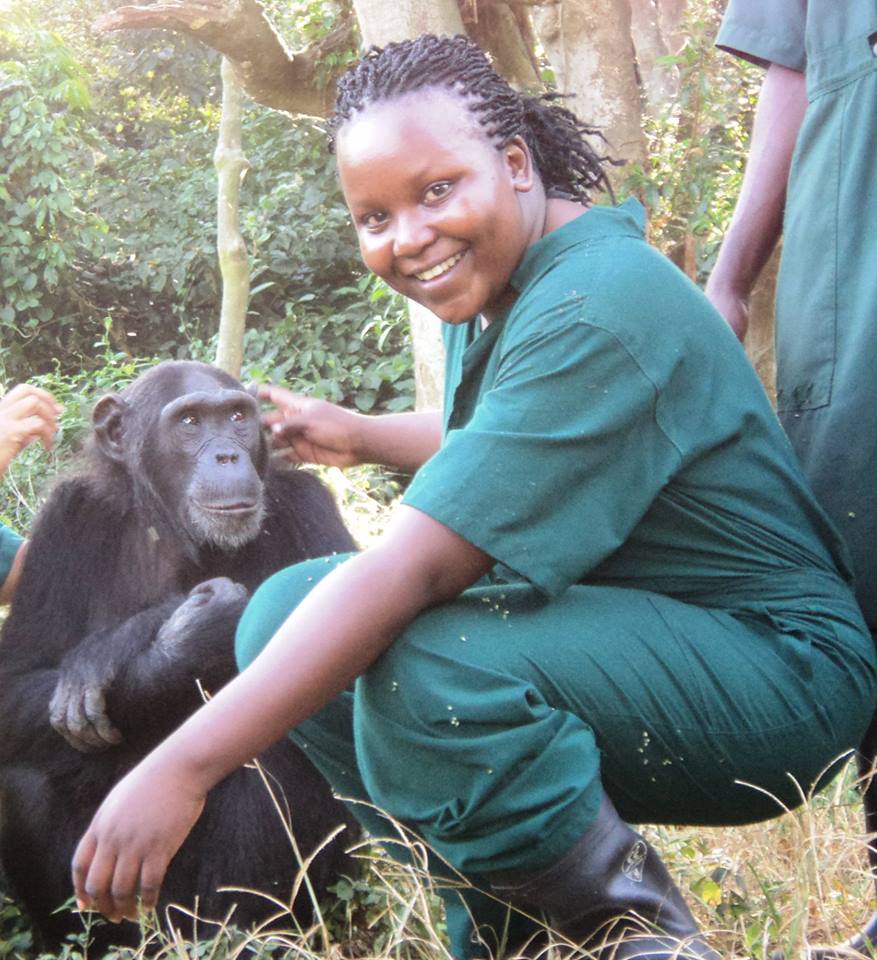 Martha with Chimp Nakku
As the marketing officer I get to do that by selling this destination to you because for every visit you make to the Island you get to contribute to feeding and raising of a disappearing species.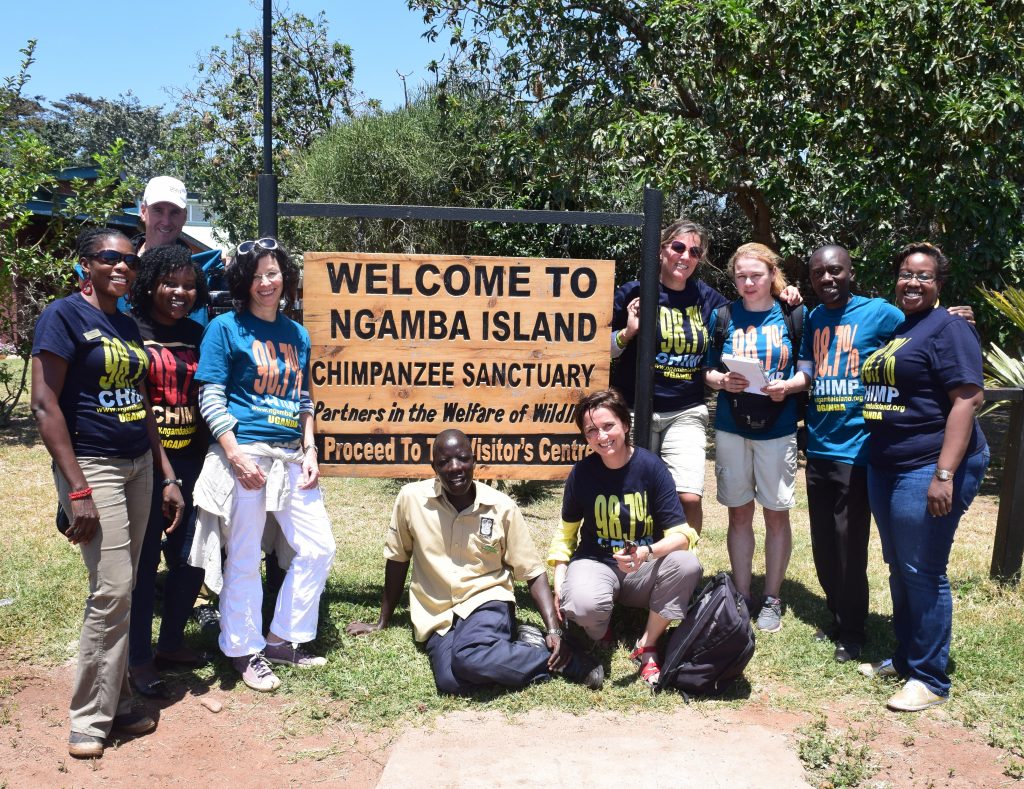 Visit of the KPRN marketing firm for Uganda in the Germany speaking countries.
That's what makes my work worthwhile. Looking forward to booking you and experience our warmest chimpanzee moments when you visit the Island.
Martha Nansamba has an honors degree in Tourism Management  from Makerere University and  finalizing her Masters of Business Administration from Nkumba University.