1998 – 2018 Ngamba Island Chimpanzee Sanctuary 20th Anniversary
In 1998, Dr. Jane Goodall and a small group of pioneering leaders rescued 13 chimpanzees and started the Ngamba Island Chimpanzee Sanctuary.
Over the last two decades, we have grown to support 49 chimps orphaned by the illegal wildlife trade and are recognized as one of the leading primate sanctuaries in Africa.
Please join us in celebrating this journey of a million miles as we work to ensure the legacy of Ngamba for the next twenty years.
ANNOUNCING THE NGAMBA LEGACY FUND
In honor of this legacy we are launching a worldwide campaign to raise $1,000,000USD to support the long-term sustainability of the sanctuary. This is our most significant campaign in the sanctuary's history but with your help we know we can reach our goal.
FOUNDING LEGACY PARTNER
We are looking for a few passionate partners to help us build the foundation of our Legacy Fund. A Founding Legacy Partner begins at the $50,000USD. Please CONTACT US to discuss.
DID YOU KNOW?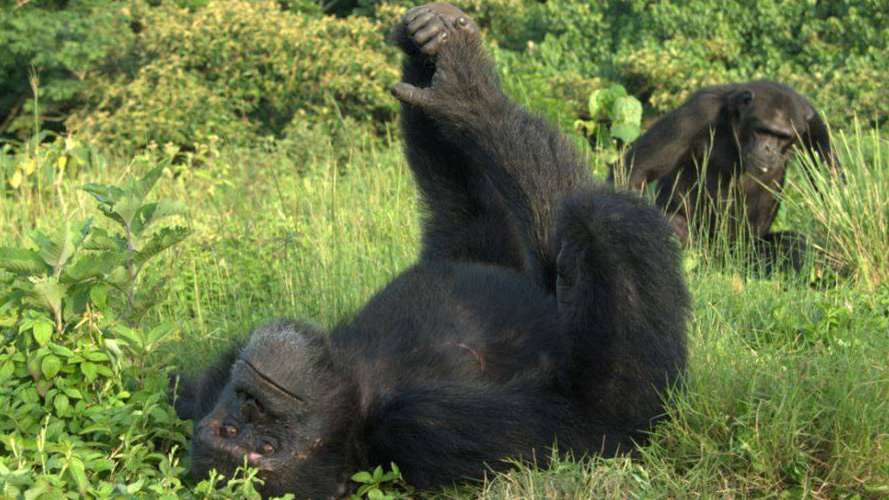 The 49 chimps range in age from 2 to 35 years and the average lifespan of a chimp in captivity can be as high as 60 years? That means we must sustain Ngamba for a minimum of 58 years!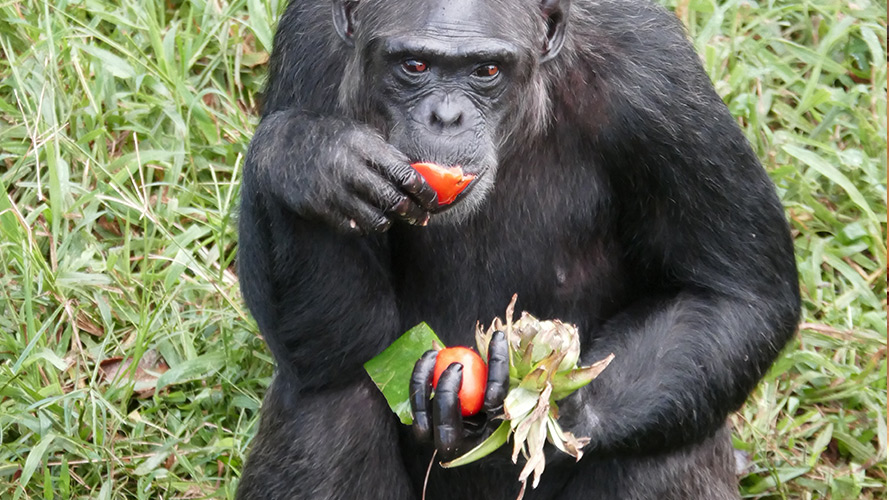 It costs an average of $270,000USD every year to maintain Ngamba. This includes food and veterinary care for the chimps, operations and facility maintenance.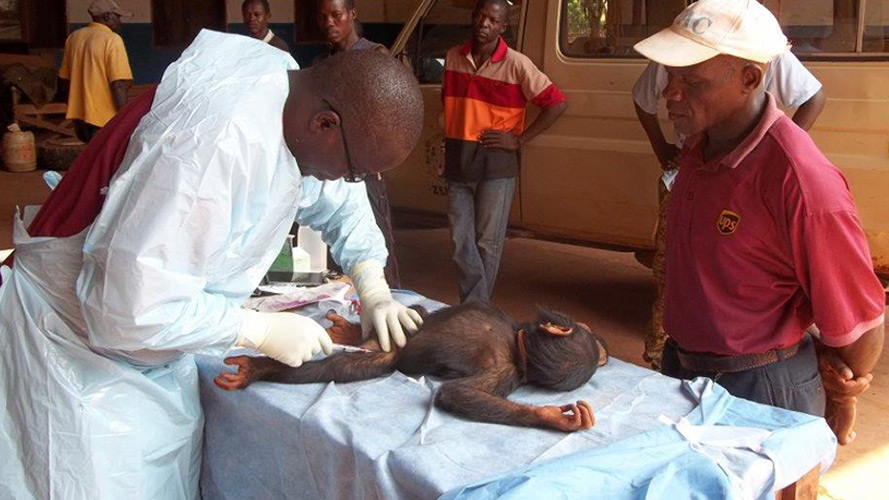 Threats to chimps in the wild are increasing and we remain committed to receiving any animals orphaned by human-wildlife conflict or the illegal wildlife trade.
Then & Now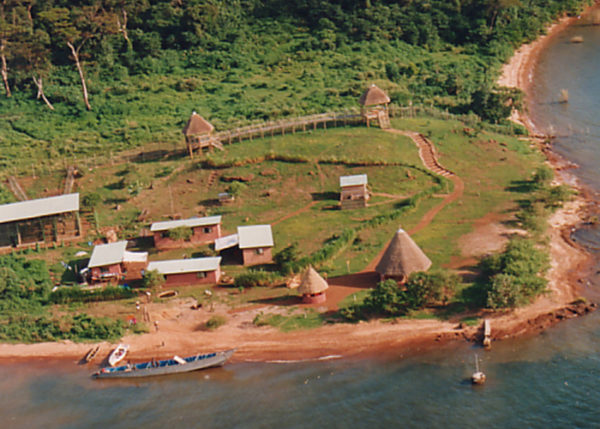 Ngamba Island 1998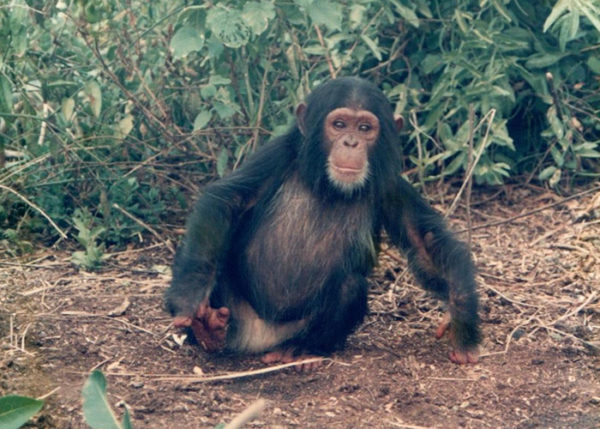 Cindy, 1998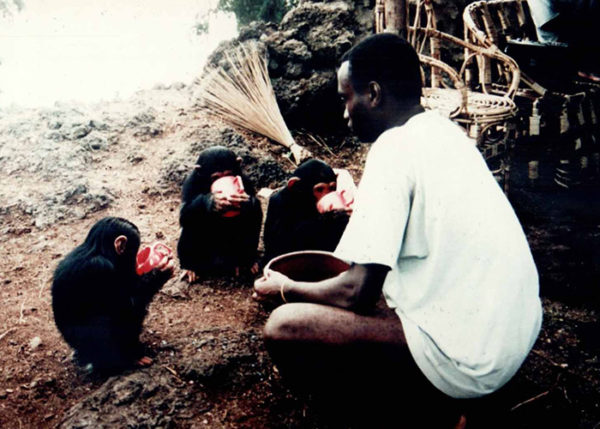 Morris cares for first chimps, 1998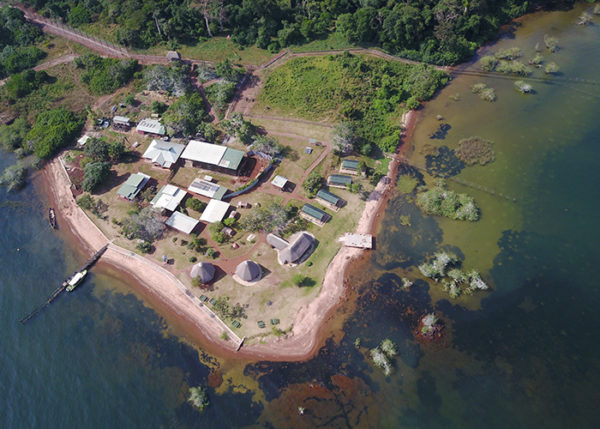 Ngamba Island 2017
Cindy, Today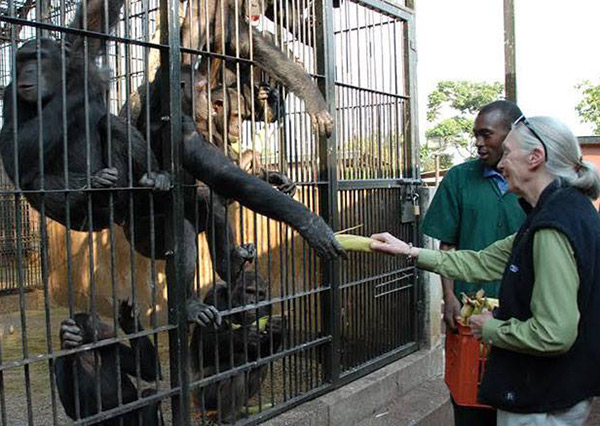 Dr. Jane Goodall visits Ngamba
Help Preserve our Legacy with a donation toward our $1,000,000 goal!