"A single individual changed each day is worth saving a number of animals and plants from extinction."  
Silver Birungi is a dedicated conservation educationist, manager and passionate about great apes.
He has formulated a lot of conservation education programs, developed teaching materials and mentored to the next generation conservation stewards at the Chimpanzee Sanctuary at Ngamba Island in Uganda.
He is a person of many talents.
His work includes designing, implementing and evaluating environment education programs for the Trust.
In addition he raises funds to implement these programs. Right now his focus is on school based enterprises as a means of ensuring that school children practice while they learn.
He and the Trust support various school based enterprises including mushroom growing, tree nursery management, bee keeping and fruit tree.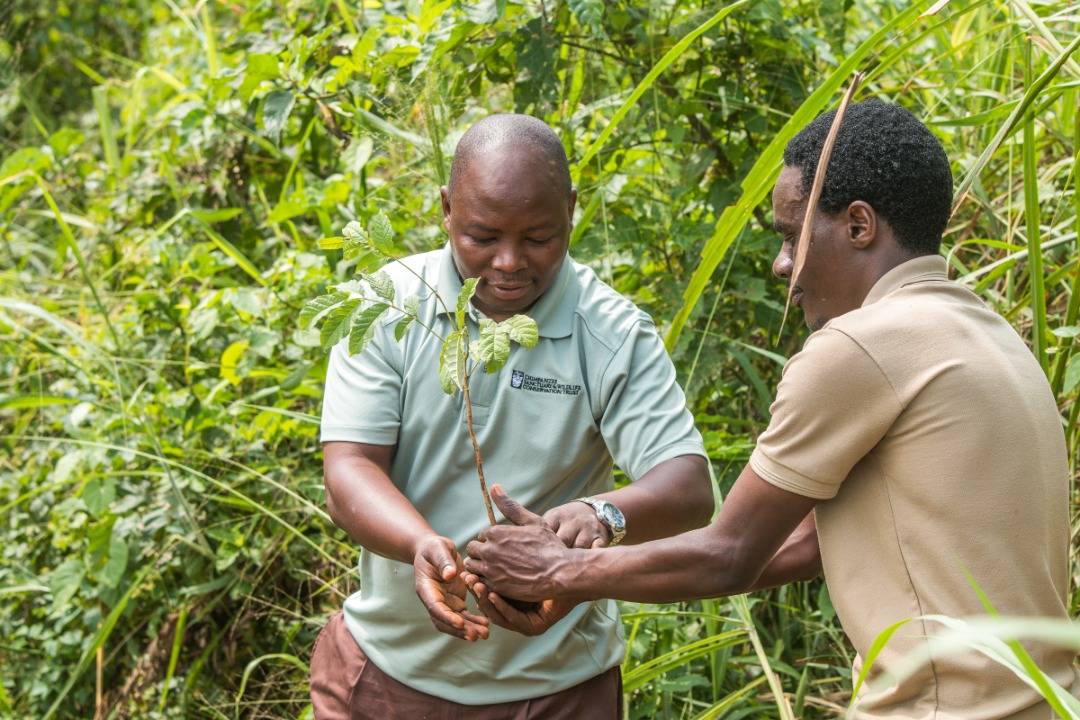 Established school programs continue with energy saving stoves, music, dance and drama, debates and quiz competitions in schools.
It takes a great deal of energy, creativity and dedication to manage such a diversity of programs.
Additionally Silver serves as the Regional Co-Coordinator for the Primate Education Network and is active with the PASA network of educator.
Silver holds a BA in Environmental Management and a postgraduate diploma in Education from Makerere University Kampala.
As a teacher, Silver will always be remembered by his students for his simple love for nature and his passion for wildlife.
As Chimpanzee Trust's Education Officer, he enjoys team work and hopes through education that the present and coming generations can be changed to have a better attitude towards the environment