Chimpanzee Trust with support from "Children of Conservation" (CofC) donated over 400 re-usable facemasks, 40 boxes of bar soap and 38-foot operated handwash stations to the communities of Zingoola, Myende, Kiimi, Nsazi, Koome police station, Koome C/U primary school, Koome prisons and Buyana primary school.
The donated items are to be used by the residents as part of the preventive measures against COVID – 19.
The handwash stations were stationed at points which are accessible to all residents of the landing sites.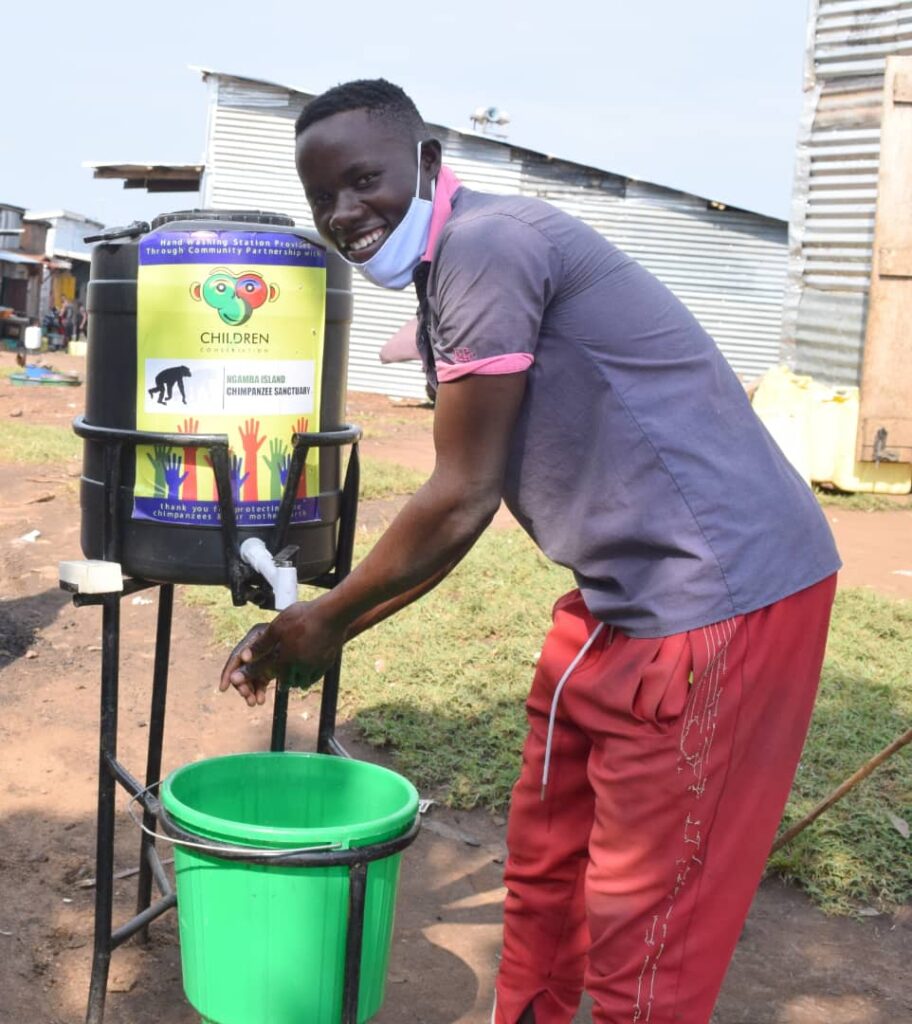 Each water tank was accompanied with a box of bar soap which will be used to wash hands regularly to prevent the transmission of COVID-19.
Residents of fishing communities are normally congested and this poses a risk of transmission of infection in case of an outbreak.
The items distributed in these communities will help to slow down the transmission of COVID-19 in case of an outbreak.