The Medical Ward Fundraiser $12,000(USD)
Chimpanzee Trust is dedicated to the welfare of chimpanzees globally. In the provision of care for the orphaned and rescued chimpanzees at Ngamba Island, the Chimpanzee Trust veterinary team have had many challenges in properly managing chimps that need to be separated from the group due to injury or sickness.
The completion of the medical ward is a necessity at our sanctuary. It's essential for temporarily allowing our resident chimps to recuperation and recovery in a peaceful and safe environment.
PROGRESS REPORT: The main medical ward building has been built with the following structures:
Two medical recovery areas.
Drug preparation area for storage of medication and materials.
Dressing area for caregivers.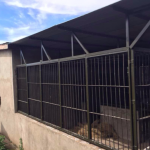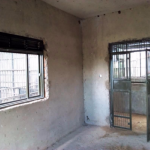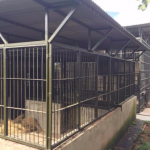 There is still need for more funding to finish up the building with the following tasks still to be completed:
Flooring
Painting supplies
Lockers installed in caregiver rooms
Hand washing basin
Solar power set-up

Your donation will be processed by our business partner 
Pesapal
 through their payment gateway. They accept all international and overall donations. Your donation will go directly to CSWCT in Uganda.
Sharing is caring!
Here's a great example of the power of crowd-funding, friends and family sharing, can make a difference.