Help us collect and/gather the necessary supplies to support the 49 chimps at Ngamba Island Chimpanzee Sanctuary and supplies needed for our environmental programs in communities surrounding Uganda.
For further information, please complete the contact form provided or email us for any questions at director@ngambaisland.org
If you are based in the U.S., you may also contact our partner, Friends of Chimps with questions. Thank you so much for your support! A pant-hoot thank you for your support.
ELECTRONICS
USB 2.0 universal card readers ($50-$100)
Desktop computer* Core i3, 8GB RAM, 1TB HDD SATA, wireless keyboard/mouse combo. (est. $2,000)
Digital camera; DSLR camera with AF-P 18-55mm short-range lens and long-range EF/ED 75-300mm lens
(Rechargeable battery capability, Canon or Nikon preferred).
Tripod with storage bag
Camera drones – 1" 12MP-20MP camera, 4mile radius for aerial monitoring of Island. ($1,500-$2,000)
External hard drive (USB) WD elements 1-2TB. ($100 – $150)
Laptop computer(s), with or without a touch screen, RAM 8GB, HDD 500GB-1TB, 2.8 GHz Core i5 processor
Laser printer* - Color image class MF8500 series duplex with wireless all in one printer($600)
Light probe projector – High-aperture 3LCD, 3-chip technology, WXGA resolution (1280 x 800) Preferably EPSON® ($1,000 - $2,000)
Multiple locks with master keys (min. 50 locks)*
Rechargeable batteries and chargers (sizes AA and D) NI-MH batteries only (i.e. Maha)
Flash drives - 1GB-8GB* ($2 each)
RwDVDs – 4GB ($1 each)
Flatbed color document Scanner* - Resolution 1200x1200 dpi.
Public Address System for Education Program* ($3,000)
Rugged outdoor tablet pc - 7" – 12" with 4-8GB Ram and 16-32GB HD, GPRS enabled, Bluetooth/ WiFi, 3G, Android OS
Marine GPS and fish finder
EQUIPMENT
Handheld GPS, GARMIN® preferred. ($250)
Handheld VHF/ UHF rugged outdoor radios*($125-$500)
Mobile telephones Smartphones* - GPRS, AOS, 3G/4G LTE 4GB RAM, ($150)
Raingear (both pants and jackets, size L & XL)
Refrigerator/ Freezer (Solar powered)
Spotting scope
Swiss army knives/Watches for staff (x 20)
Fishing gear and tackle. A medium-light or medium-heavy 6'6"–7'6" spinning rod, spinning reel with capacity for 120m and 20-30lb, 45-50lb, braid
Binoculars – HD 10x25 rugged ($60-$100)
LOCAL COMMUNITY PROJECTS
Kids binoculars ($10)
Magnifying glasses (to use with school groups)
Paints, brushes and other arts resources like canvas
Sports and games equipment
Board games
Glue gun and glue sticks
Wooden pallets
Arts & Craft materials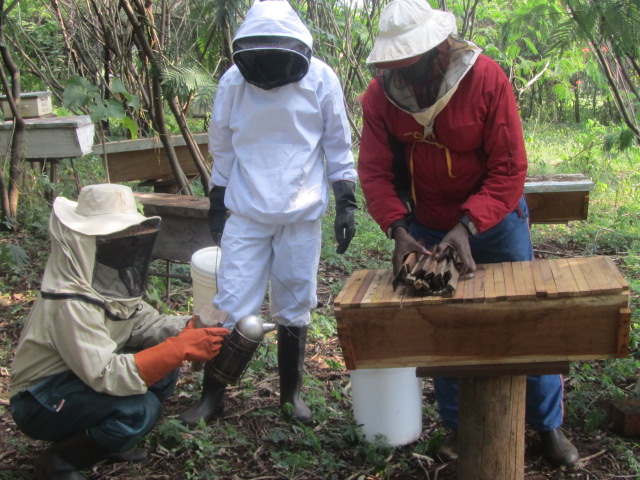 VEHICLES/ VESSELS AND RELATED EQUIPMENT
Bike helmets (for Moped and other)
Lifejackets – for both children and adults
Roof racks for vehicles (please enquire)
Scooter/Moped for staff for doing office messages around Entebbe ($600)
Sea kayaks for use on the island for staff and visitors
Small dingy (12-15 ft. in length) boat with 15 horsepower/outboard motor and petrol tank
Motorcycles for community outreach programs ($1,200 - $2,000)
Vehicle (to be used on the mainland for shopping and errand trips) ($10,000)
A vehicle for Veterinarians to be used up country for field research trips ($15,000-$20,000)
MAINTENANCE/ TOOLS
Chainsaw, cordless – 2.3kW, 30-4-cm. (Husqvarna/ Stihl/ Jonsered)
Cordless drill (10mm) and two batteries ($120) – (12/14 points – soft cuts) (Dewalt/ Makita)
Dumpy level (builders level)
Electric hammer drill (heavy duty)
Electrostatic spray paint gun
G-clamps
Grass trimmer (e.g., Whipper Snipper)
Grinder
Hacksaw and blades
Hammers, Swedish, British or German ($20)
Handsaws (i.e., Disten/ Sandvik/ Toledo/ etc.)
Jack plane
Metalwork files
Orbital/belt sander
Pliers
Set of drill bits – for masonry, steel, and timber
Set of ring spanners or ring/open end spanners
Set of screwdrivers ($30)
Shifting spanners (7" and 9")
Socket set ($30)
Vice grips, 2 sets, one large and one small ($40)
VETERINARY DRUGS
ANESTHETICS: TRANQUILISERS AND SEDATIVES
Ketamine
Medetomidine (Domitor)
Zolazepam & Tiletamine (Zoletil)
Zuclopenthixol Dihydrochloride
ANALGESICS AND ANTI-INFLAMMATORIES
Butorphanol (Torbugesic)
Carprofen (Rimadyl)
Flunixin Meglumine (Finadyne, Banamine)
Ketoprofen (Ketofen)
Promethazine (Phenergan)
ANTAGONISTS AND REVERSALS
Atipamezole (Antisedan)
Yohimbine
VETERINARY DRUGS
ANTIVIRALS
Famciclovir
Valaciclovir
ANTIMICROBIALS
Amoxycillin Long-Acting
Clindamycin (Dalacin)
Enrofloxacin (Baytril)
Tylosin (Tylan)
Ciprofloxacin
ANTIPARASITICS
Aminosidine (Gabbroral)
Ivermectin (Ivermec)
Praziquantel (Droncit)
OTHER DRUGS
Doxapram (Dopram)
Furosemide (Lasix)
Levorgestenol (Norplant)
Pentobarbitone (Euthetal)
Trichlofos Oral solution
VETERINARY SUPPLIES
Autoclave
Digital Thermometer
IR thermometer
Feeding tube – 8Fr/10Fr
Ophthalmoscope and Otoscopes
Pulse oximeter – portable Nellcor
Surgical gloves – 8.5, 7.5 and 7
Examination gloves – 7.5, 8 & 8.5
Surgical scrub tops: XXL, XL, L
Suture material 3/0, 4/0, 5/0, gauged,
absorbable on curved cutting needle
Tuberculin MOT
Vetwrap - 2" and 4"
SURGICAL EQUIPMENT (Kruuse or similar)
Artery forceps
Allis tissue forceps
Bone rongeurs
Bone cutters
Laryngoscope
Surgical scissors
Rat tooth forceps
Needle holders
Necropsy kit
DENTAL EQUIPMENT (for upper and lower)
Electronic dental scaler and polisher (Kruuse or similar)
Forceps, Probes, Elevators, Excavators
VETERINARY SUPPLIES
LAB EQUIPMENT
Dyes and stains (Diff Quick etc.)
PH meter reader
Blood analyzer – chemistry and hematology
Crypt/ Giard test kits
Centrifuge (portable)
Fridge/freezer
Microscope
Pipettes
Serum vials
DARTING EQUIPMENT (Daninject or similar)
Dan-inject dart gun and accessories
Charging syringe adaptors
CO2 cartridges
Darts - 3ml, 5ml and 10ml
Venting pins
Latex sleeves, green and red
Medical Backpack for darting equipment
Tailpieces
Carrying mats
Practice blocks
Dart needles: Plain – 1.5mm x 20 mm, 1.5mm x 25mm, 1.5mm x 30mm
Collared – 1.5mm x 30mm, 1.5mm x 38mm, 2.0mm x 40mm)
Launch tube adaptor for 3/5/10ml – short
Needle protectors
BOOKS
All wildlife, nature, and veterinary (up to date) textbooks
Atlas and large world maps
Children novels & reading books
Dictionaries/ Thesaurus
Field guides for reptiles/ mammals/ birds/ trees of East Africa
Primary school textbooks (Ugandan syllabus)
ENRICHMENT MATERIALS FOR CHIMPS
Kongs (rubber dog toys)
Rope (50 – 70 cm diameter)
Cargo netting (thick rope)
Jam/ Honey/ Peanut Butter
Tennis balls
Buckets (steel)
Toothbrushes (new)
Spray bottles
Soap/ Combs/ Brushes (new)
Balloons
SPECIFIC PROJECT WISHLIST
We have several specific projects critical to the ongoing care & welfare of the sanctuary. Below is a summary of each project. We also have a PDF available for you to download and use in your fundraising efforts. Detailed information on each project is available upon request.
Visit the SPECIFIC PROJECTS WISHLIST page.