Ngamba Island Flooding Management on Lake Victoria is now under control after finalizing phase one (1) of the gabion project.
Ngamba island flooding is being caused by the increase in the water levels in Lake Victoria, one of the effects of global warming has been a huge concern for the management of the Sanctuary which suffered a lot of damage caused by flooding last year.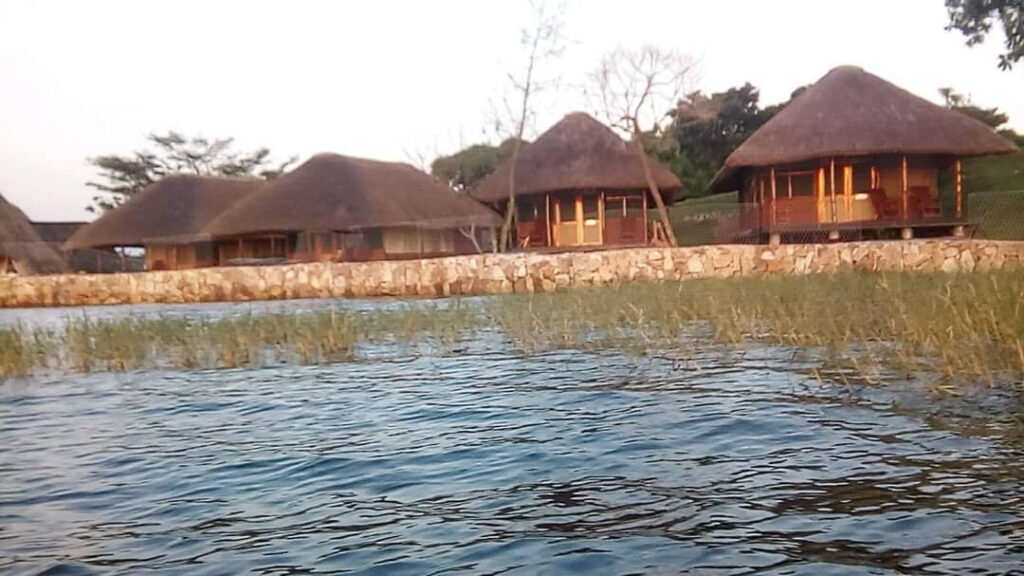 The Trust reached out to friends and donors for the much-needed support who facilitated the completion of Phase 1 construction of the "Gabion Installation Project" which was the most crucial phase and covered about 160 meters.
In early April, the second phase (90 meters) of the project commenced. Gabion baskets were placed along the shores for another vulnerable stretch to protect structures like our pier and veterinary clinic.
Phase 2 is anticipated to be complete by mid-May as work has been somewhat slowed by heavy rains this season.
Big thanks to JGI Switzerland, Friends of Chimps in the USA and PASA who together have raised and availed all the funding needed for the completion of this phase of construction.
This project will help us ensure the survival of the sanctuary and hence the capacity of the island to provide a home for the long-term care of the chimpanzees.