With the COVID-19 worldwide pandemic, many are navigating unchartered waters. At Ngamba Island, the management of the trust, with the support of our Board, has regretfully closed the sanctuary to all visitors.
The world is yet again tested with a dangerous pathogen that has threatened our way of life. It is going to change how we relate with one another and has reminded us of the simple basic needs of humanity. Humans are part and parcel of nature and not above it. We remain vulnerable to the unknown.
This new coronavirus (known as SARS CoV-2 virus) and the disease it causes, COVID-19 affects humans, but can potentially affect also chimpanzees and other apes. The risk to our closest cousins is enormous. Already, two-thirds of human infectious diseases have been found to originate from wildlife, including the deadly Ebola, SARS, MERS and now COVID-19. Most of the human diseases also affect non-human animals.
Since so much is unknown currently about the pathogenicity of the SARS-CoV-2 virus to great apes, the prevention of any potential pathogen spread between humans and great apes is critical. Furthermore, there is abundant scientific evidence that great apes are susceptible to infection with human respiratory pathogens. At this point, it is safest to assume that great apes, including the chimpanzee in our care, are susceptible to SARS CoV-2 infection. In the Ebola outbreak, up to 80% of ape Chimpanzees and Gorillas died of Ebola, in parts of Central Africa.
Uganda recently announced its first confirmed case of SARs CoV-2 infection in Uganda. With this in mind and following a comprehensive risk assessment by the management of Ngamba Island, the management has recommended and had the board approve the following measures;
Ngamba Island is closed to all visitors, without exception
PPE and disinfection protocols for staff has been enhanced. This includes, daily and increased frequency of disinfection of all surfaces in contact with either humans and/or chimpanzees or both, appropriate PPE and reduced contact with external persons.
All activities that involve contact with the chimpanzees have been suspended indefinitely. This includes behavioral training, direct feeding, behavioral research, volunteers, etc.
Screening protocols for essential staff have been enhanced to screen for any signs or symptoms of COVID-19.
Only essential staff shall be maintained at the island and our Head Office in Entebbe. This is to enable effective social distancing and to avoid exposing staff and partners to risk while commuting to and from the workplace.
Non-essential staff will work remotely where possible or take paid leave.
These measures will remain in place until at least the end of April, or until we can assess the longer-term needs concerning mitigating the effects of the outbreak. The management remains committed to ensuring that essential operations of the sanctuary are maintained and the chimpanzees are kept well and safe, as well as our staff.
To our partners and friends, these are difficult times and everyone has started to feel the impacts of the COVID-19 pandemic in their communities. We urge everybody to take extra care to stay safe and healthy, for yourself, your loved ones, and everyone around you.
As the coronavirus continues to spread, please know we are thinking of you. You may be teleworking, caring for children home from school, practicing social distancing, coping with uncertainty, loneliness, and other disruptions to regular life. We're certainly grappling with all these changes, and we hope it's comforting to know you are not dealing with this alone.
At Ngamba Island, we are keen to safeguard the chimpanzees in our care as well as our staff. In order to sustain the welfare of our keep during this trying time, we count on your valuable support.
We kindly request you to consider a donation towards providing a safe home for the chimps at Ngamba Island. For tax-deductible support follow the link https://pasa.org/donate-to-ngamba-island-chimpanzee-sanctuary/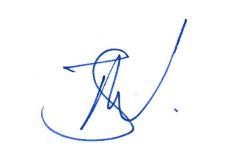 Dr. Joshua Rukundo
EXECUTIVE DIRECTOR