USE OF INCENTIVES TO CONSERVE RIVERS IN BUGOMA FOREST
Chimpanzee Trust with funding from the Critical Ecosystem Partnership Fund (CEPF) is providing a solution to the problem. The Trust has been implementing the "Piloting a Scalable PES Model to Conserve Bugoma Forest Ecosystem" project since January 2018 in 4 villages where River Rutoha (one of the Bugoma Forest catchments) flows.
We signed contracts with 124 farmers who are committed to conserving running water through riverbank conservation, restoration and carrying out good land management practices upstream. All the farmers received in-kind incentives as part of the project to practice soil and water conservation practices that contribute to the conservation of Bugoma Forest areas. Farmers in the region cultivate up to the river banks leading to high siltation levels.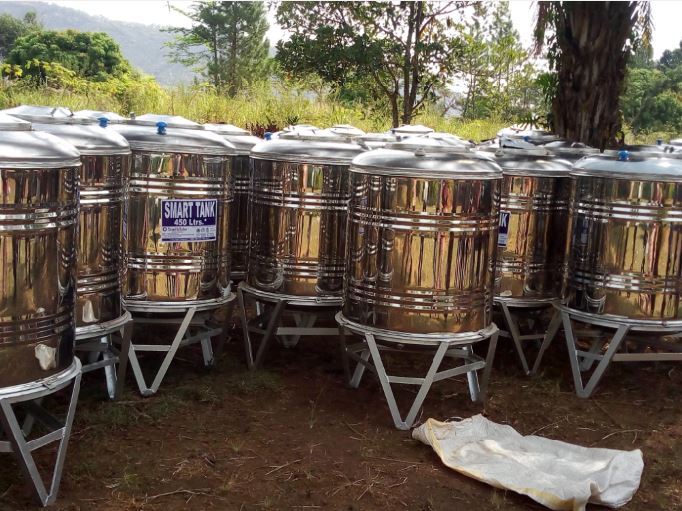 All the 124 farmers in the project received a water tank and solar system. The project will deliver cash incentives mid-2019 to the 124 farmers who have conserved and met set benchmarks.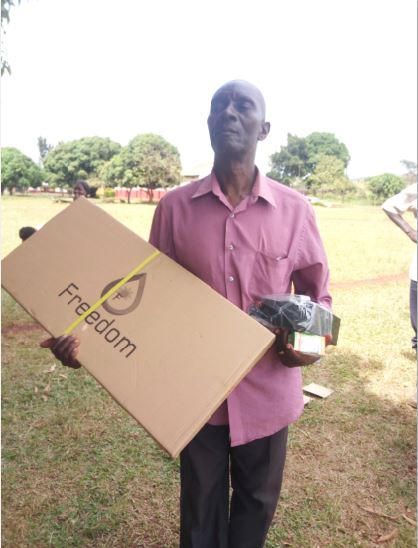 "The water tanks I received is of high quality and the full solar panel system is good. This is going to making the life of my family better. I promise to work harder to conserve River Rutoha" Manigamukama Abdul Hakim, KisindiVillage.