When you enter the pant hooting Kingdom of Ngamba Island, it's so hard to leave without a friend. That's what happened to me. My name is Yoyo and lucky for me I stay at Ngamba Island.
I've lived here for 16 years now and I have made a lot of friends but the one that sticks close to my heart is PASA. Yes!! That little female Chimpanzee which was named after PASA, (the Pan African Sanctuary Alliance), she's not little anymore.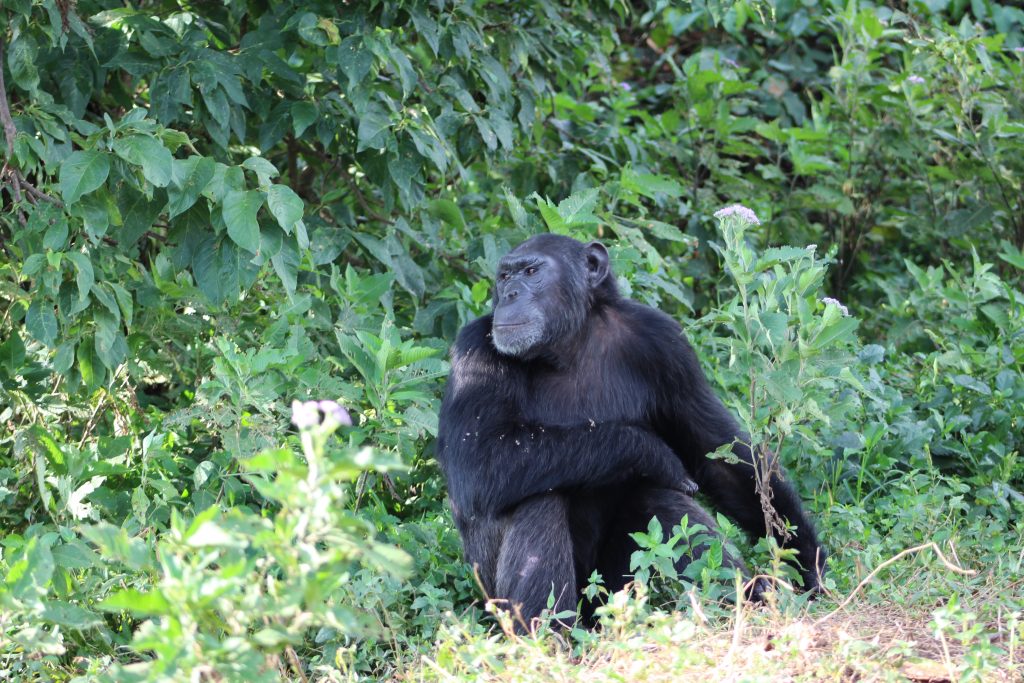 Now PASA is very cunning, I am older than her but I haven't yet mastered the art of using tools as much as she has even though I'm 18 years old.
PASA is young and very naughty too, she always puts sticks in the electric fence and lifts it up to let me out of the forest before she jumps out right behind me. You can call her the brain and I am the friend.
OR
You can call us Yoyo and the brain…perhaps make cartoon characters out of us. My life has changed a lot since 1999, that's the year I was confiscated from Kasese by Uganda Wildlife Education Centre.I was living under captivity, with no friends or a forest to run around in swinging from one branch to another. I was a Pet.
It took me a while to adjust to living in a forest in that the first three months at Uganda Wildlife Education Centre were truly hard for me. I was very quiet and shy but since I moved to Ngamba Island, my confidence increased dramatically and throughout the years I have been stable, very vocal and playful too plus I like greeting every Chimpanzee first thing in the morning.
Do you want to experience a Chimp greeting, find me at Ngamba Island?
1000 Pant Hoots
Yoyo