I want to own everything I see! I want to own every stick, every sack and every swing I see. Whether I'm going to use it or not, I want it.
The care givers say it's selfish of me to want everything I see but what's wrong with a girl wanting everything? I suppose the care givers that say 'it's wrong for a girl to want everything' lack ambition.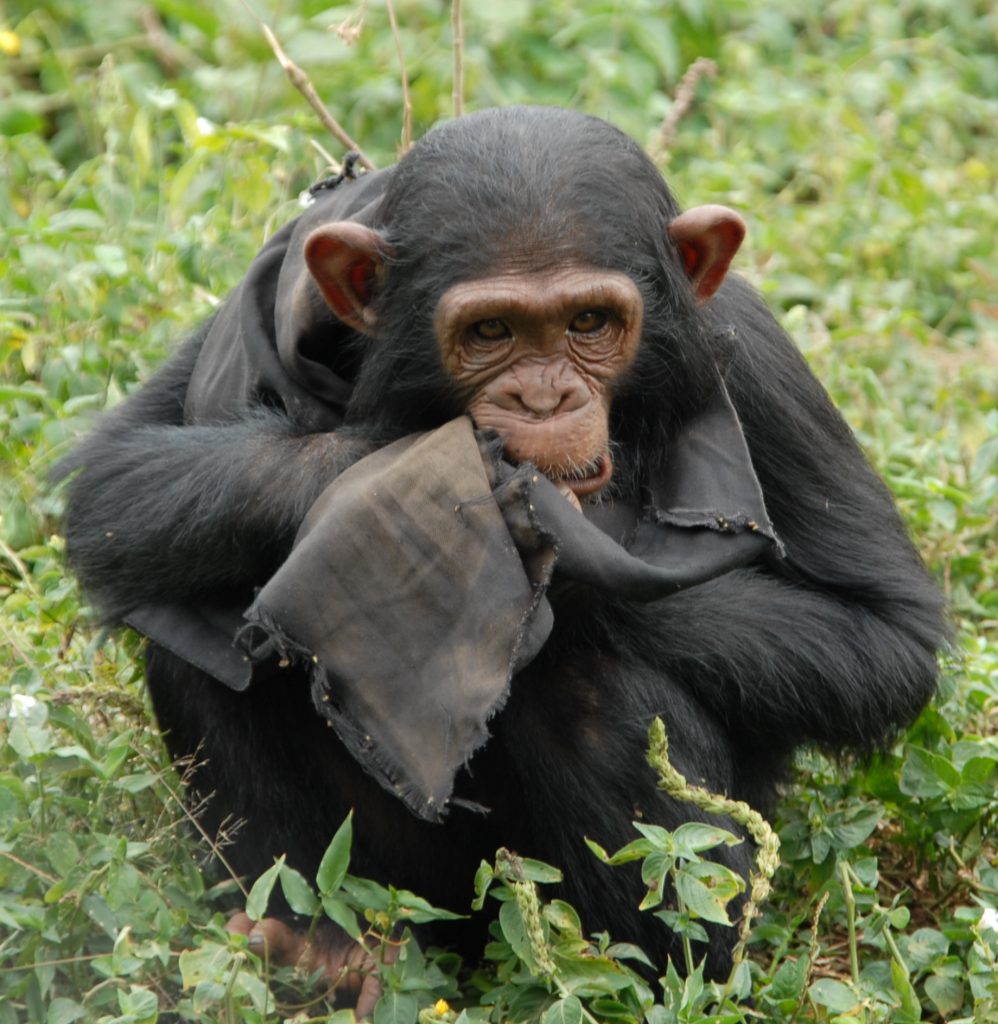 Sara playing with a cloth
My name is Sarah, and yes!! I want to own it all, that's all we here for. Owning our space, owning the Island and the forest we live in and everything that was put there for us.
For instance I like wearing sacks and model around along the race way. It makes me feel good! Although other Chimpanzees sometimes won't let me have it but I have protection, Mama Chimp Connie always comes to my rescue when they try, so I tend to have it all.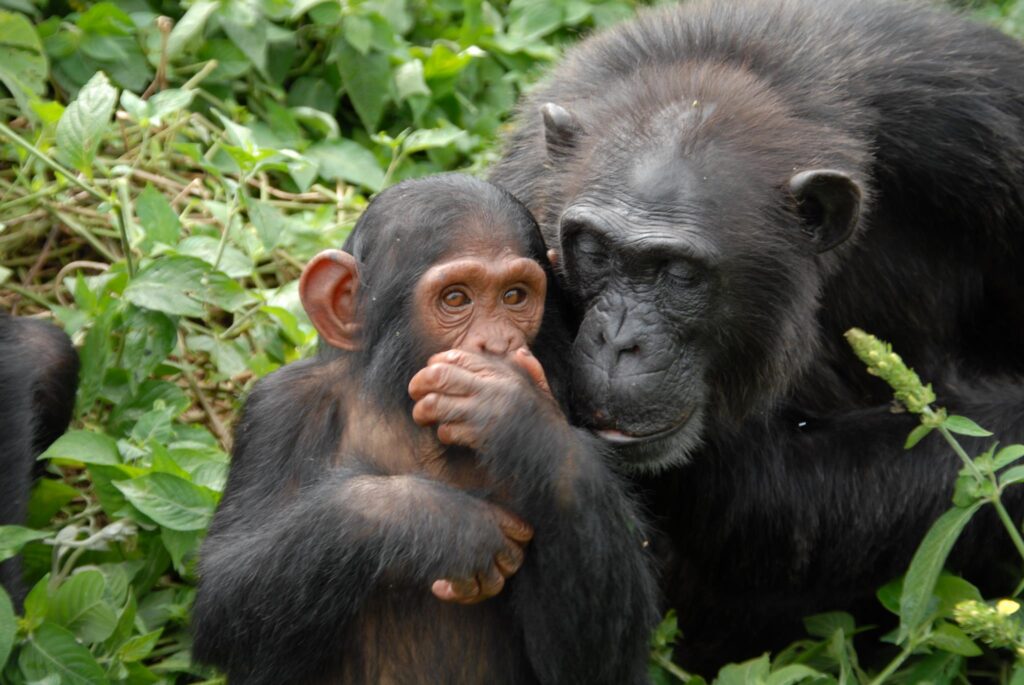 Sara and Connie
I like picking up dead monitor lizards and birds and just play with them, pickup sticks and throw them around, I like going to the beach and watch other Chimpanzees wash themselves.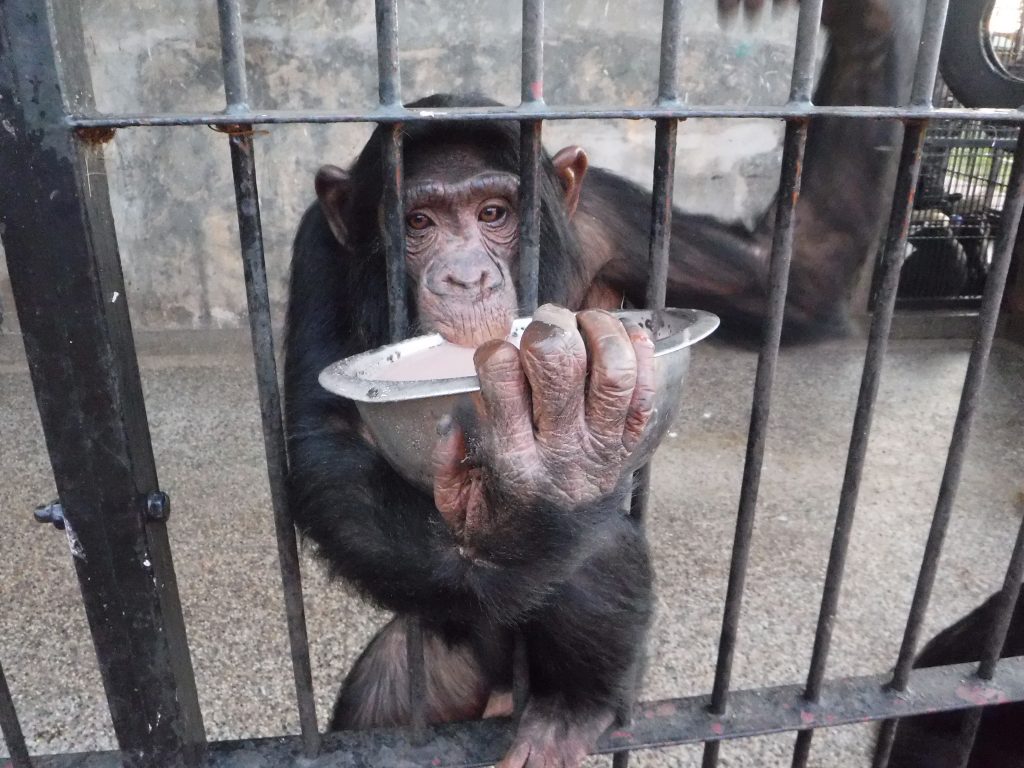 I want it all, the life, the lifestyle and everything here since in the beginning I never had it. I was confiscated from a pet trader in Southern Sudan.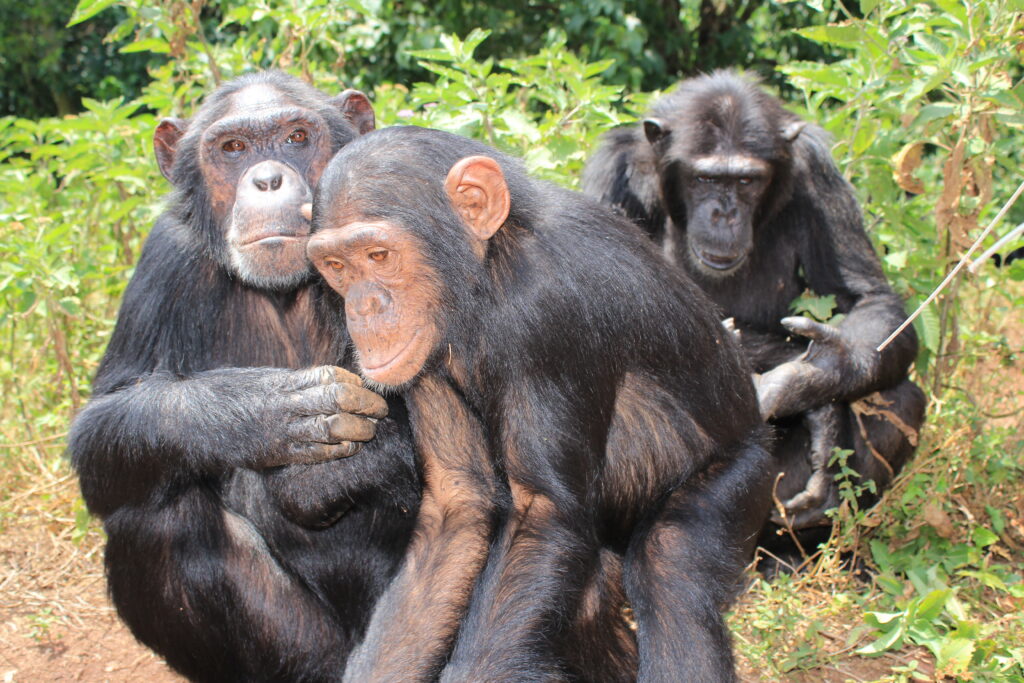 You should have seen me when I arrived at Ngamba on March 2nd 2012, I was dehydrated; I had puffy eyes and a big hard bloated stomach with no hair on it. I was malnourished and so ugly to look at. Now!! I am so pretty and all grown up because of the care I've received here.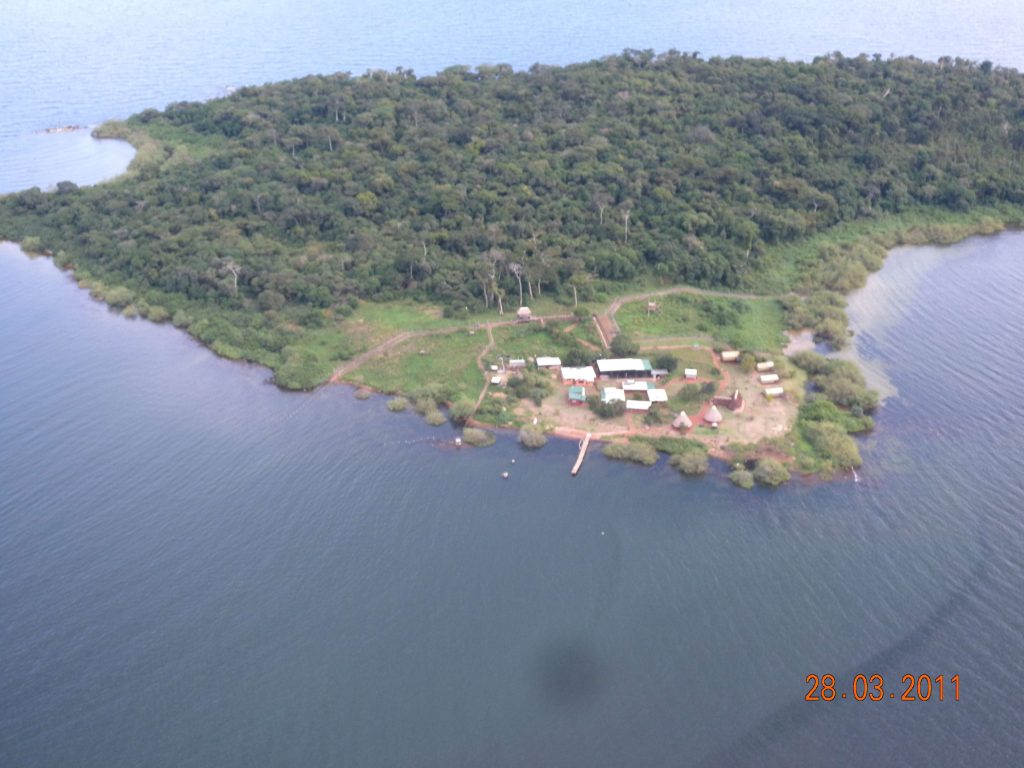 I love this Island and I don't dream of living anywhere else because here, I can have it all.
Do you want to see what I'm talking about? Find me at Ngamba Island; it's such a beautiful place.