This year Ngamba chimpanzee health check 2021 commenced on 9th July and lasted for 10 days.
The primate health policy at Ngamba Island indicates that the Trust shall provide the best possible health care to all chimpanzees in our care.
This includes the development of a primate health program and activities, which include annual health examinations for all the individuals in its care.
This year, the chimpanzee annual health examinations were conducted in the past month of July. The routine annual health examinations involve a full physical and clinical.
The veterinary team, led by the sanctuary manager, Dr Titus Mukungu, individually examine each chimpanzee thoroughly.
Routine physical and analytical tests are conducted and additional samples are collected for laboratory analysis. Issues that can be addressed at the time are attended to while other upcoming issues (from laboratory results) advise a health management plan.
Some of the routine tests include pregnancy tests, as well as the replacement of contraceptive implants, for females when required. This year, all the contraceptive implants were replaced.
This is done per the Trust's no captive breeding policy and manage the numbers at the sanctuary.
The Covid-19 pandemic has raised concern about the vulnerability of chimpanzees to Covid-19. The Trust has developed strict Standard Operating Procedures (SOPs), to manage the risk of spread of Covid-19 amongst the staff, visitors and especially, prevent transmission to the chimpanzees.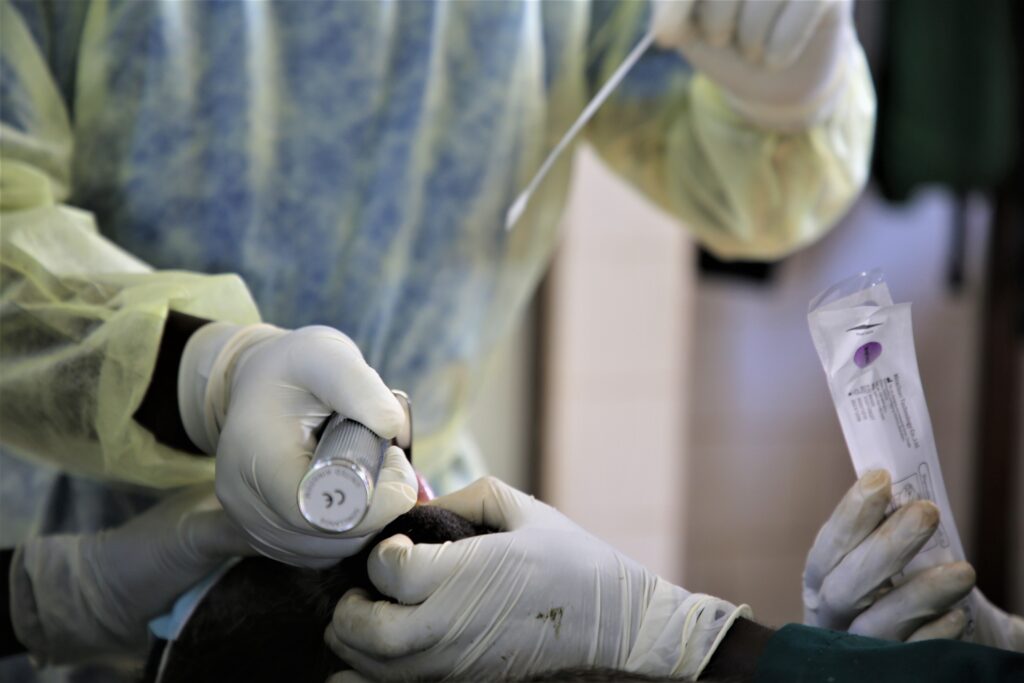 As part of these enhanced SOPs, the veterinary team decided to include in the protocol of tests for this year, Covid-19 screening for the chimpanzees using Rapid Diagnostic Tests (RDTs) as well as PCR confirmatory test for those that showed any symptoms or positive tests on the RDTs. However, all the RDTs results for all the 52 chimpanzees were negative.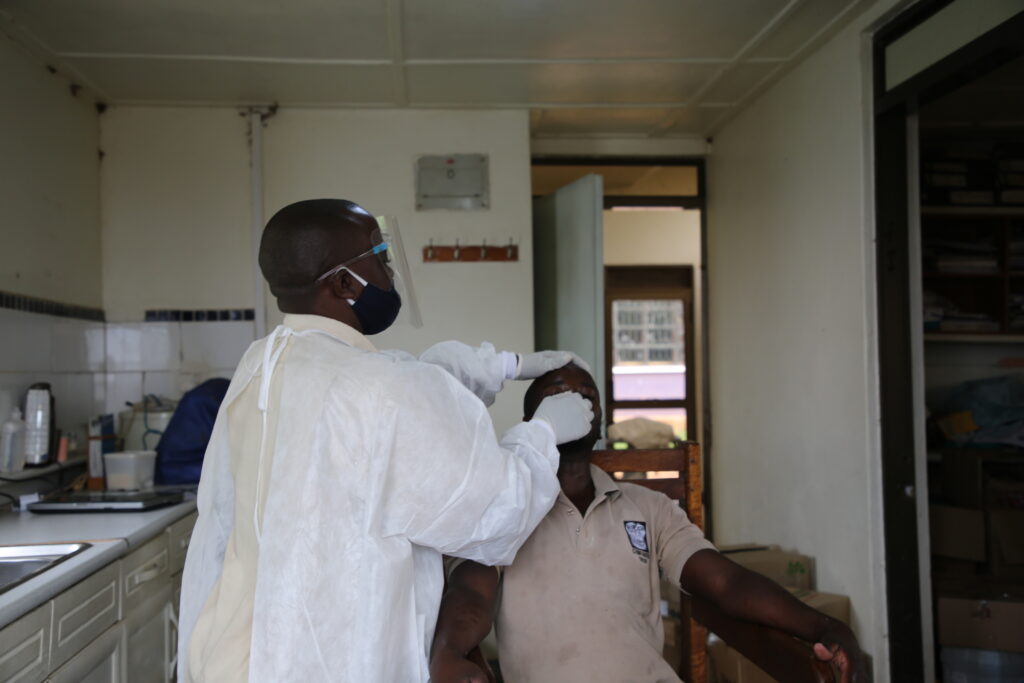 A full health report has been compiled by the veterinary team indicating that our Chimpanzee population is healthy.