Chimp Natasha Gives birth at Ngamba Island Chimpanzee Sanctuary
Ngamba Island gets a new born from   Chimp Natasha at 5:40pm. She's an adult female chimpanzee at Ngamba Island Chimpanzee Sanctuary gave birth to a baby girl. This brings the total number of chimpanzees at the only chimpanzee Sanctuary in Uganda to 50 (20 males and 30 females). Natasha is estimated to have been born in 1990. She originated from Kibale at Itwara National Forest and was rescued from Arua. Natasha is among the first 19 chimpanzees to arrive at the sanctuary on 12th October 1998.
Chimpanzee Sanctuary and Wildlife Conservation Trust (Chimpanzee Trust), is a registered Non-Governmental Organization that manages Ngamba Island Chimpanzee Sanctuary on Lake Victoria, home to 49 chimpanzees. The sanctuary was established primarily for the long term management of confiscated individuals that cannot be returned to the wild and over the years, the number of chimpanzees at the island has increased at an approximate rate of 2 chimpanzees per year.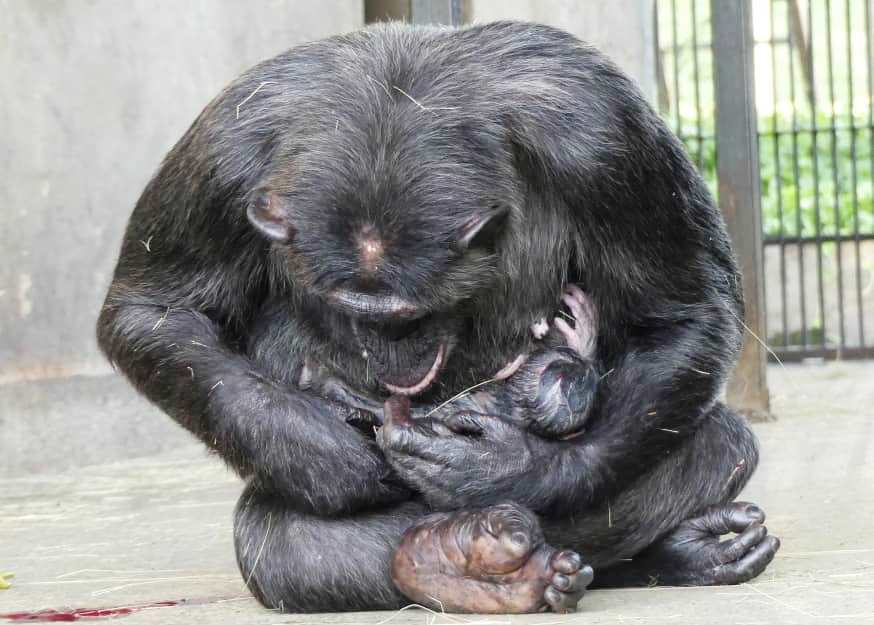 Natasha is one of the popular chimps at Ngamba Island Chimpanzee Sanctuary, especially amongst the males as she is also known to continue cycling even while on contraceptive implants. Natasha is also known as the most intelligent chimpanzee in the world . Natasha's pregnancy was confirmed early in the year after conducting a routine pregnancy tests on the female Chimpanzees.
In the last 20 years, Ngamba Island has had 4 captive-born, 3 females (Kyewunyo, Ruparelia and the newly born) and 1 male (Eazy). The mother to the newborn is healthy and we await naming the baby soon!!