In the wild chimpanzees making new nests is a behavior that is exhibited every evening in the tallest trees of 10-20 meters. The chimpanzees at Ngamba Island spend the day in the forest and return for a night in their sleeping area.
The sleeping area for the chimpanzee at Ngamba island is a facility comprising of 9 rooms each with hammocks and bars. The hammocks are raised at 10 meters to mimic the tall trees that chimpanzee sleep in while in the wild.
The bars in the rooms are used for climbing up to the hammocks and swinging. Every evening while the chimpanzees return, individual chimpanzees make their nests using hay (grass) that is provided.
Chimpanzees carefully line their hammocks or old tires, or even the elevated flat platforms (Kidogo, Sunday, Baluku and Medina particularly prefer these), in the rooms to make comfortable beds to enjoy their sleep.
The chimpanzee sleeping area in Ngamba Island has evolved over the years from when the sanctuary opened in 1998. The first 'house, was made of an aluminum chain link of a steel bar frame, which at the time accommodated infants and juveniles where the oldest was 14 years.
As the chimpanzees grew in size and increased in numbers the current facility was constructed in 2002 this was strong and could accommodate all the chimps, with a capacity of 40.
In 2010 an extension was constructed which increased the capacity from 40 to 60 chimps. However, as the chimps grow and become stronger, parts of the structure have succumbed to the acidic urine, and the terrazzo floor is pockmarked with small holes following years of waste and daily scrubbing.
Over the years minor repairs have been done, but now there is a need for the structure to be completely renovated.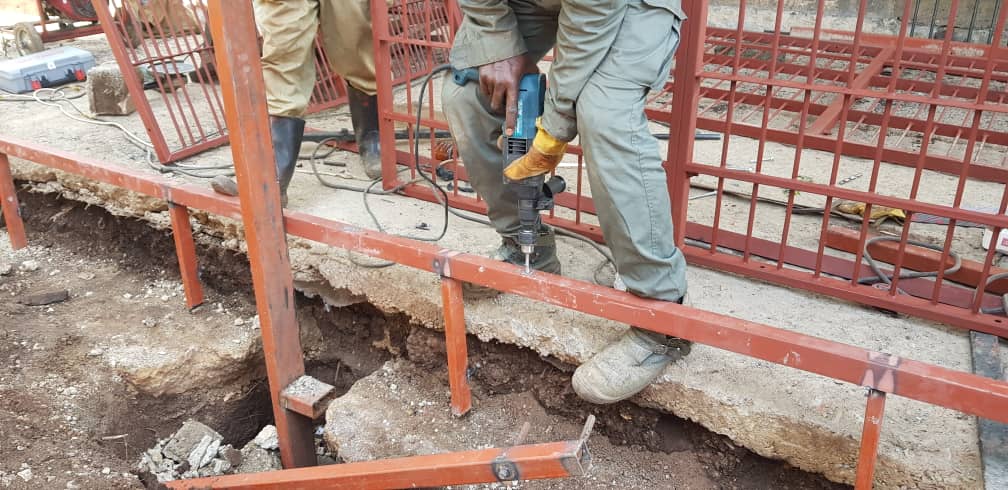 The renovation includes replacing the entire floor, replacing steel bar panels that have rusted as well as the reinforcement of the entire structure so it can endure another 25 years of chimpanzees climbing, thumping, swinging, and being chimps!
With support from JGI Switzerland and Austria, the Trust started the renovation of the facility and we are hopefully by end of March it will be finalized. However, we need more support to be able to complete this project and give our beloved chimps a house that has been remade.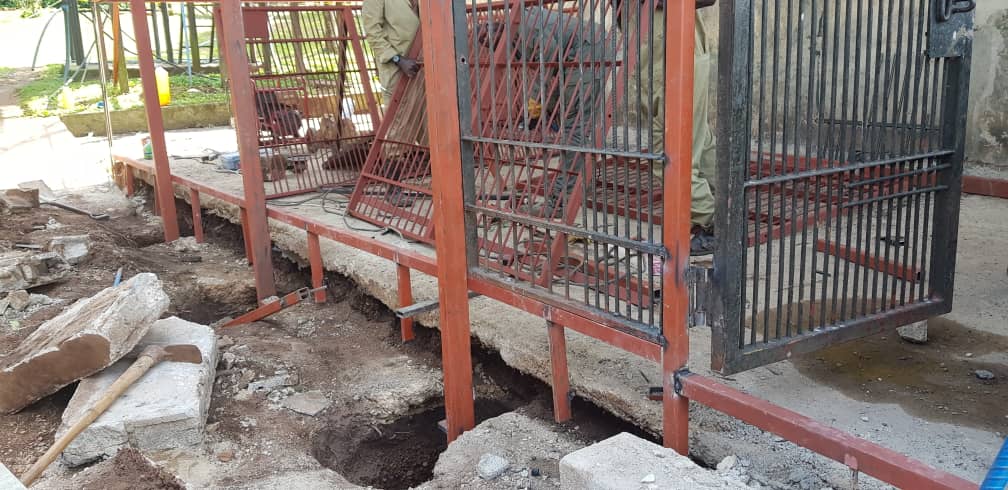 This is especially special this year, as we celebrate 25 years of the existence of the sanctuary.
To donate to this and our radio drama program, please click on the link below….