Shared Joy is Double Joy
Blank Park Zoo inspires an appreciation of the natural world through conservation, education, recreation and continuous support towards habitat monitoring program of Chimpanzee Trust specifically the youth volunteers that are at the front line in the conservation of wildlife, the Conservation Ambassadors.
Since 2011, Blank Park Zoo has been a partner in the conservation program of the Trust with support ranging from field gears, equipment and bicycles among others. This is aimed at ensuring that the Chimpanzee Trust achieves its field objective of conservation of chimpanzees in the wild and enhancement of their habitat.
Chimpanzee Trust's Executive Director, Lilly Ajarova handed over three (3) motorcycles to the Conservation Ambassadors from 3 sub counties of Hoima district of Uganda. Blank Park Zoo, a key partner of the Trust donated funds for the procurement of the motorcycles.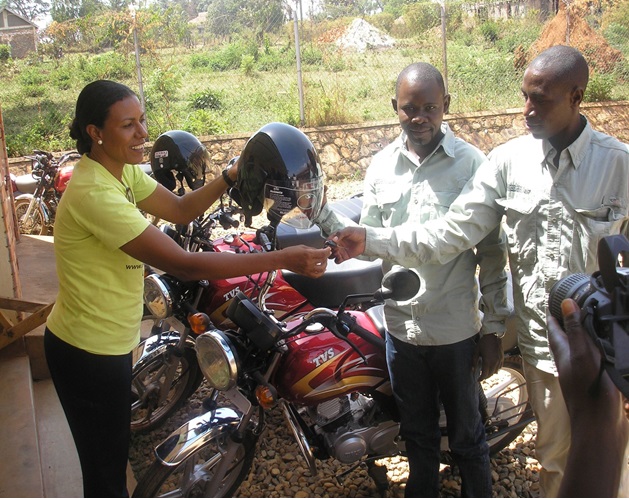 Moses Aganyira, Conservation Ambassador from Kyabigambire Sub County had this to say; "I and my colleagues are indebted to Blank Park Zoo for making transportation easy for us as we move within the communities and from one forest to another. This now makes conservation monitoring much easier."
"The support from a small zoo in Iowa, USA is significantly contributing to the conservation of wild chimpanzee populations and their habitats on local community and private lands in Uganda." noted by Executive Director, Lilly Ajarova.
The Chimpanzee Trust's field conservation program is making a contribution to the global Sustainable Development Goal 15, Life on land. Every contribution makes a difference.